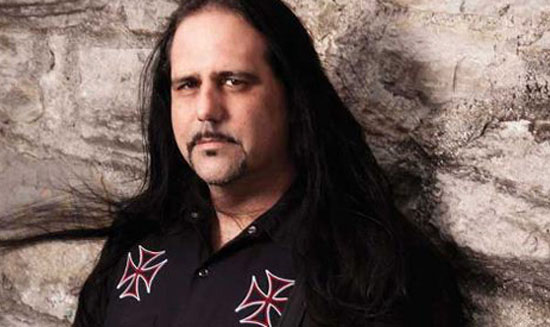 Influential Texas speed-death band Rigor Mortis will return with a new album entitled Slaves to the Grave sometime in 2014.
Recorded with their 1988 lineup including now-deceased guitarist Mike Scaccia, Slaves to the Grave was recorded during February 2012 at 13th Planet Studios in El Paso, Texas.
According to the band, this will be the final Rigor Mortis release and a "swan song" to Scaccia, who died on December 23, 2012 while performing at the Rail Club in Fort Worth, Texas.
Tracklist:
Poltergeist
Rain Of Ruin
Flesh For Flies
The Infected
Blood Bath
Ancient Horror
Fragrance Of Corpse
Curse Of The Draugr
Sacramentum Gladiatorum (Scaccia Instrumental)
Ludus Magnus (Guest Vocal appearance by Al Jourgensen)
Tags: death metal, mike scaccia, rigor mortis, Speed Metal