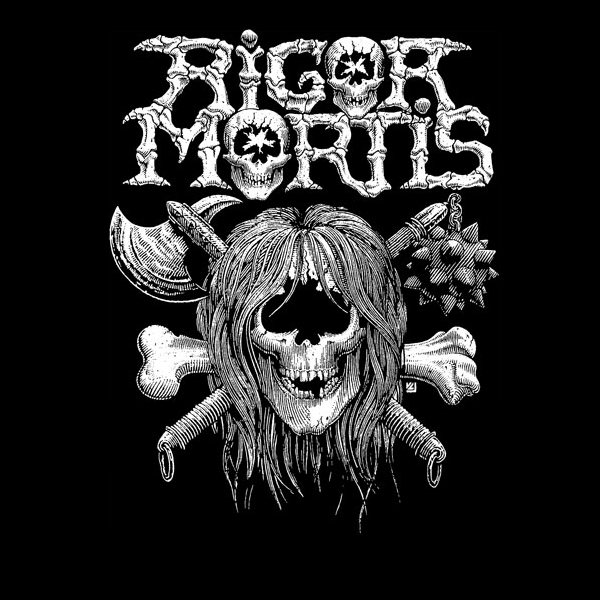 Acclaimed Texas speed/death metal band Rigor Mortis plan to release their fourth and final album Slaves to the Grave on October 7, 2014. The first 5,000 CDs will include a "making of" DVD. The album will also be available on iTunes, Amazon, and limited edition vinyl LP.
Recorded in Feb 2012 at Ministry's 13th Planet Studios in El Paso, Texas, Slaves to the Grave returns to the 1988 original first record line-up of Mike Scaccia – Guitars, Bruce Corbitt – Vocals, Harden Harrison – Drums, and Casey Orr – Bass.
The CD will be released at a Slaves to the Grave release show featuring Texas thrash legends Dead Horse at the Curtain Club in Dallas, Texas on September 27, 2014! The surviving members of Rigor Mortis — lacking founding guitarist Mike Scaccia, who passed away on December 23, 2012 at the age of 47 — will perform a set of Rigor Mortis songs under the name Wizards Of Gore.
While Slaves to the Grave is fully recorded, the band are soliciting donations to reach a $20,000 goal to enable them to tour. For more information, see the crowdfunding page for the album.
Wizards of Gore, Dead Horse, Dead Earth Politics
Curtain Club
2800 Main St, Dallas, TX 75226
214.742.6207
Tags: death metal, rigor mortis, Speed Metal, texas metal