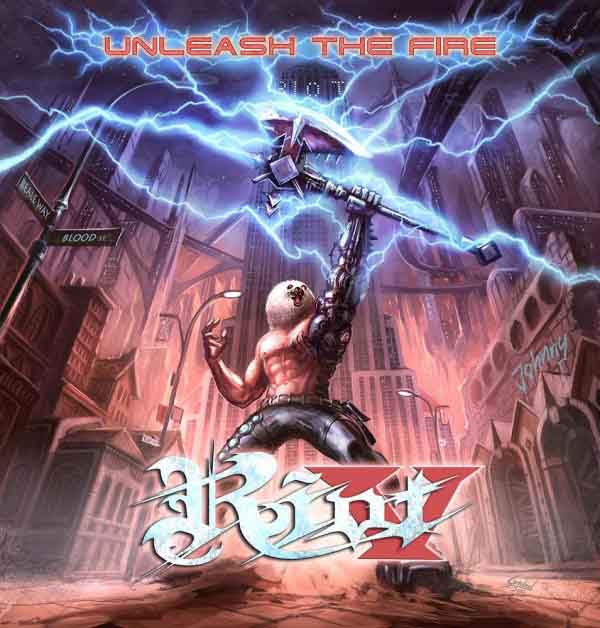 Riot founder and guitarist Mark Reale died in 2012 after releasing the consistently engaging Immortal Soul. Under-appreciated for their entire careers, Riot never quite managed to do as well as they should have in the underground credibility sweepstakes. Manilla Road and Virgin Steele have both acquired formidable reputations with the passing of time, and deservedly so too, but Riot has been relegated to a footnote in metal history for the most part.
Like W.A.S.P. and early Manilla Road, Riot spent the early years as a fun-loving hard rock band teetering on the edges of heavy metal, without compromising their knack for tasteful songwriting or acute, insightful storytelling. Greater musical awareness dawned with the classic Thundersteel, no doubt influenced by the heavier, more intense developments in the contemporary metal of the time. Their run since then till the present day contains many undiscovered gems sure to appeal to all lovers of classic heavy metal.
How does one judge an album like Unleash The Fire? Created by those that have survived Reale's death, and containing no original members, it is a tribute to a fallen comrade whose essence yet permeates all that is contained within it. As opposed to the more extreme strains of metal, everything in this music is geared towards a culmination in the big vocal chorus, new singer Todd Michael Hall recalling the late Guy Speranza's clean, distilled tones. Riot's talent, however, has always been to imbue this deterministic course of things with intensely melodic — but never melodramatic — embellishments and minute detours, thus greatly enhancing the overall fabric of songs. A wealth of detail lies hidden within the simplest of chord progressions, allowing the listener to enjoy the moment regardless of general predictability. Picking technique relies on tighter, speed metal chugging for creating and maintaining tension, and conventional, open power chords to convey a sense of epic release. Neoclassical virtuosity finds comfortable home amidst an undeniable individuality that is touched with the harmonic sensitivity of old practitioners like Blue Oyster Cult, Thin Lizzy, and Iron Maiden.
Albums like this are the reason why it is possible to be optimistic for the future health of metal despite much evidence suggesting that the rot has already set from within. There is a naive, guileless innocence to be found here, refreshingly free of the cynicism that reduces the best among us to surly curmudgeons at times. Unleash The Fire is a well spring of inspiration for all real strains of metal, as disparate as they may feel on the surface, if not always through its cosmetics then most definitely in what it aims to represent.
In its spirit, the way forward for metal can be seen much more clearly, by opening the eye at the back of the head, and keeping steady sight of what has gone before. What may appear as anachronistic or overly sentimental are actually the eternal universals; honour, beauty, pride, a respect for the past and, above all else, the debt to oneself to live up to these notions in the best way possible. These ideas may seem to be out of vogue in a transitory world but that doesn't make them singular; it only means that they lie buried under the detritus of sensory overload and cultural conditioning, most people being unable to detect them or give them sufficient credence, and, if they do, unwilling to act on them due to conflicting interests. Their embers, however, occupy a perpetually smoldering space in all human consciousness, waiting to be stoked into the fullest of fires. As long as this stays true, heavy metal will endure.
Tags: Heavy Metal, riot v, steamhammer