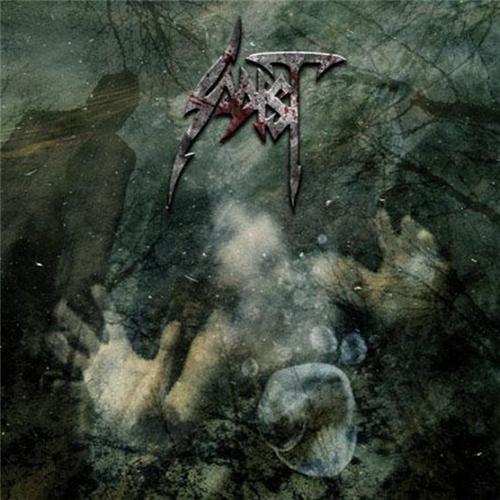 Many people, upon reading what we have posted here, assume we're anti-progressive death metal. People note how much we squirt used nutrients all over Opeth, the latest Cynic or abortions of taste like Origin, and in order to justify their outrage, claim we don't like prog metal. In fact, the opposite is true: we love prog metal, and go hog wild for bands like Atheist, Obliveon, Voivod, Gorguts and Pestilence. We even love classics of alternative progressive metal like Supuration. But what we don't like is pose-prog, which is music that "sounds" progressive but is actually at blockhead levels of disorganization. Like Opeth. Like the new Cynic. Fake prog is bad prog, and because anyone who tries fake prog is probably a delusional and deceptive moron, is also usually bad music.
Today's band isn't death metal, and it's "progressive lite" like Rush, in that there are difficult techniques and longer compositions at work, but not as much theoretical squirreling around key signature. From Italy, Sadist are a progressive death-ish metal band who love their keyboards, acoustic interludes and longer songs — just like Opeth. And like Cynic, they incorporate a ton of jazz-fusion technique, most notably in drums and bass.
On the whole, Sadist's self-titled album is a lot like Obliveon's Nemesis: beaucoups speed metal, some death metal, a lot of prog, some newer ("nu") influences and then a sound all their own. What makes them different is that they are working in the genre split between speed metal and death metal where bands like Kreator, Destruction, Rigor Mortis and Slayer exist. Even more interesting is that by going progressive, they've approximated a sound halfway between older Sadus and newer Coroner.
The majority of the riffs on this CD are straight out of the speed metal canon, but on its rougher, more experimental edge, like those on Coroner's "Grin," and although they later merge with arpeggiated clean playing or lengthy keyboard interludes of a beauty not seen since Dimmu Borgir decided to rip off all that video game music for "Stormblast," the songs follow a speed metal pattern like early Sadus: riff/chorus with divergences, but ultimately, returning to a fist-pumping foot-stomping chorus rhythm to complement the rhythms of drums and guitar.
The first track seems to me a fusion of the first and third Meshuggah albums, and that influences stretches throughout this album which made me at first want to avoid it, but the underlying music is of quality and fits in among other prog speed/death bands like Coroner, Sadus, Creepmime, later Voivod, etc. Vocals unfortunately show influence from nu-core (or more likely, Meshuggah), or all that metalcore-derived stuff (punk with speed metal pretensions and influences from metal, rock and jazz) that demands a ranting vocal rhythm that recurses every four syllables, causing out-of-the-closet assholes like me to wish we could make the vocal track Go Away for the remaining duration of a song.
These aesthetic concerns aside however, the music is quite good. What it isn't is simplified enough in core, or theatrical enough, to stand out as well as the songs of, say, Atheist, so it's less memorable. That isn't to say less bad or less complex; in fact, it has more detail tied toward its core themes, but the core theme isn't refracted throughout the details.
On the whole, this is a good album from an undernoticed band that has a better overall sense of metal going for it than its obvious competitive influences — Cynic, Meshuggah, Opeth, and Atheist are all influences here — with more of a sense of musicality than the newer "technical" bands that specialize in blockhead riffs at mind-bending speeds. It makes good rainy day listening, when the listener is already in a quiet state of mind and simply receptive, will find all the good this has to offer behind its somewhat cryptic aesthetic.
Tags: death metal, progressive metal, sadist