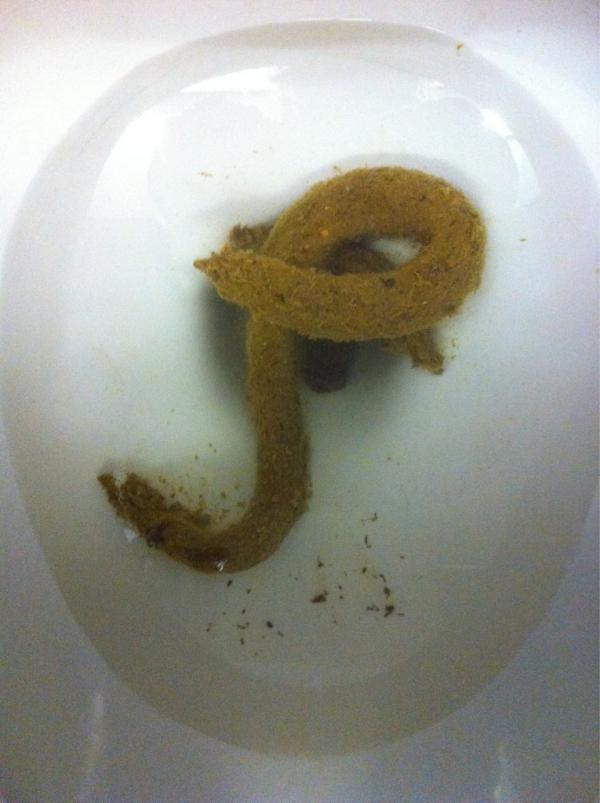 We get this poop in the mail. We don't trash it unlike our readership, we use it for target practice with our AR-15s!
Irillion – Egledhron (2016)
Irillion attempt to play progressive black metal in long disjointed, multi-part compositions constructed around simple riffs that could be effective when not relied upon as a crutch. Irillion wear them out until they droop like sleeve of wizard on Egledhron in the name of promoting some sort of romantic South American nationalism or nature being evil or some other concept that doesn't really relate to the music being played on the record. Everything is disjointed and boring and I am surprised I listened to this three times in a row to try to grok what was going on. Egledhron is your typical z-list black metal release that not even a rehash label like Iron Bonehead pounced on for good reason. The band isn't totally incompetent at playing their instruments yet their material is one hundred percent emasculated as it stands; the band need more interesting riffs and to melodically unite everything together.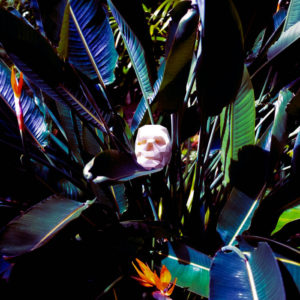 Ricardo Remédio – Natureza Morta (2016)
Dark ambient music that reminds me of Popol Vuh meets industrial but of course not nearly as effective. This isn't awful unlike the "metal" reviewed below. I got through about half of this album before being bored and chugging a vinegared bottle of red wine my ex-girlfriend left in my fridge. Fuck you and your sad life Alexandra. You want this dick.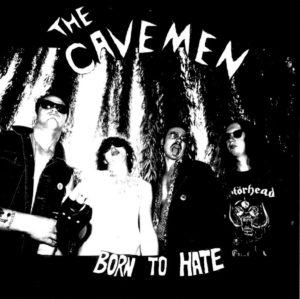 The Cavemen – Born to Hate (2016)
The Cavemen do not even try to play metal despite sending us their promotional material. The Cavemen play pre-hardcore punk rock with inspirations and dissonant chord progressions from post-hardcore folded back in. Somebody could actually legitimately enjoy this music. I don't as I'm an alcoholic who wants to listen to Ildjarn and Immortal and kill everyone but somebody who drives a truck or something could actually enjoy this. Unlike the pathetic attempts at "metal" reviewed below, The Cavemen were probably not born to bag groceries.
Recitations – The First of the Listeners (2016)
Boring post-rock pretending to be death and black metal. Kill them all. Cast them into the furnace of a large building and hear them scream.
Fenris – …en doodenakkers tot den horizon (2016)
Carnival music deathcore focused around vocals rather than riffs. Boring dreck.
Vorvaň – Once Love Was Lost (2016)
Post-hardcore focused metalcore. Dissonant, later Gorguts riffing pushes this above the Gothenburg / Slaughter of the Soul worshippers but it's still metalcore, still annoying, and fails at metal.
Arriver – Emeritus (2016)
The first track is boring Gorguts worship trying to be "hard as fuck bro" like Pantera. Later ones evoke technical speed metal, post hardcore, and atmospheric sludge bullshit. Arriver can't decide what they want to be and are incapable of doing anything well.
Beyond Chronicles – Human Nation (2016)
Typical Gothenburg metalcore with clean choruses and breakdowns. Zero. Kill yourself.
Endalok – Englaryk (2016)
Boring atmospheric hipster drone shilled as black metal by Kim Kelly, fat pierced hog purveyor of crab claw handjobs. Go back to Iceland and jump in a volcano.
Rapheumet's Well – The Exile (2016)
Tech deaf with orchestral samples. Take one of the more random Unique Leader bands, add in a bunch of Emperor style melotrons, some female vocals from the keyboard girl, and Dimmu Borgir for an infestation of HIV
Moase – Vertigo (2016)
Boring post-metal bullshit. Is anyone reading this? Masturbation is more fun than Moase.
Craving – By The Storm (2016)
Renaissance fair metalcore crap for neckbeards who wear lederhosen and practice historical martial arts. Come at me bro; I have an AR-15.
Doro – Raise Your Fist In The Air (2016)
Why does this grandmother want to attempt to play "heavy metal"? This sounds like some power pop Shania Twain would sing over to evoke feelings of female empowerment in 30 year old white women in 1996. Somebody should steal Doro's dentures so she will be forced to eat only apple sauce and mashed potatoes for a few hours.
Mindscar – Thornz (2012)
Minscar play random technical deaf metalcore. Mindscar need to listen to Suffocation until they grasp what death metal is and want to kill everyone.
Mindscar – Ashes (2013)
What's with the metalcore Mindscar? I feel like listening to two of your releases in a row makes me the same as those hopeless losers who date fat women in the hope of shaming them into losing weight and approaching a normal bodyweight where sexual intercourse would be possible. If Mindscar want to play metal, they need to grasp what a riff is. I recommend they crank Master of Reality until they want to plough down a bunch of Slavs in a tank.
Mindscar – What's Beyond the Light (2016)
More metalcore. These idiots don't learn. Let them get shot by police for protesting Trump's triumph.
Upon Shadows – Geometry of Music (2016)
Sludge doom idiocy for retards. Bullet to the back of the head.
Moanaa – Passages (2016)
Post metal for 'tards. Why couldn't ISIS flamethrower these guys in that metal cage instead of that Jordanian pilot?
Daedaelian Complex – The Rise of Icarus (2016)
Dimmu Borgir meets metalcore. This is proof there is no god.
Eyexist – The Digital Holocaust (2016)
Brutal chug death with atmospheric interludes and bridges and shit. Do you know who should have perished in the Holocaust? Eyexist's grandparents. The world would've been a better place.
Claustrofobia – Download Hatred (2016)
Zika infested vocally focused chug brutal death metal failture with no real riffs and the riffs are written like shitty speed metal meets hardcore. I want to smear my shit on their faces. Maybe they have Zika. Maybe they should be shot so as to no longer leech social services for their microcephaly.
Echelon – The Brimstone Aggrandizement (2016)
Dave Ingram (Benediction) and Rogga Johansson (Every shitty modern Swedish band) play rock music pretending to be death metal yet again just like in Down Amongst the Dead Men but without that crusty edge. Most unfulfilling, can't stop me from deleting.
Path of Sorrow – Fearytales (2016)
Deathcore pretending to be Swedish Death Metal like Entombed or something. More like Failure Tells amirite?
Stench Price – Stench Price (2016)
Random party metal hardcore band who called in a bunch of D-list metal guys to elevate their pizza parlor punk crap. This is not grindcore, this is shit.
Spiritus Mortis – The Year is One (2016)
Stoner rock pretending to be heavy metal liek Black Sabbath and doom like Candlemass or Witchfinder General. Kill them with fire. Send these idiots back to the fat STD-infested fat women who haunt bar rock shows. Hopefully they will get neuro syphilis and die in 30 years.
Narthraal – Chainsaw Killing Spree (2016)
Stoner doom rockers pretending to be death metal like Incantation and Entombed on two tracks in one shitty EP. No, you're not death metal, you're bar rockers. Go back to playing some shitty Irish pub for fifty year old dads and lot lizards.
Shambles – Realm of Darkness Shrine (2016)
Riffless war metal bullshit trying to be Autopsy so they don't even blast blast blast. Die.
Wendigoth – Alone in the Crowd (2016)
Deathcore pretending to be progressive rock. Shoot them.
Krupskaya – Foible Instinct (2016)
Metalcore meets lame hipster "black metal" crap. Agalloch died. You should too Krupskaya. I would be happy to inject the fatal overdose.
Sound Storm – Vertigo (2016)
Kill yourself metalcore people and low testosterone symphonic power metal faggots. The metalcore genocide is now in affect at Death Metal Underground. You will be degraded and impaled upon iron spikes before being roasted in the furnace. We are Vlad and you are a stupid Turkish Islamic fanatic waiting to be shishkebabed in the behind!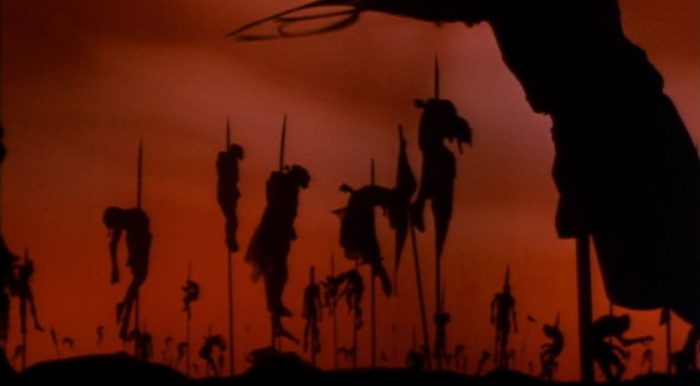 Tags: arriver, beyond chronicles, claustrofobia, craving, daedaelian complex, echelon, endalok, eyexist, fenris, irillion, krupskaya, mindscar, moanaa, narthraal, papheumet's well, path of sorrow, recitations, sadistic metal reviews, shambles, sound storm, spiritus mortis, stench price, the cavemen, upon shadows, vorvan, wendigoth