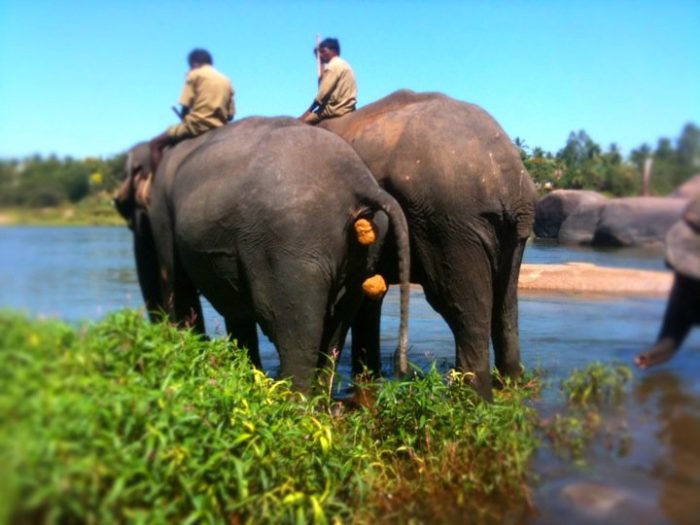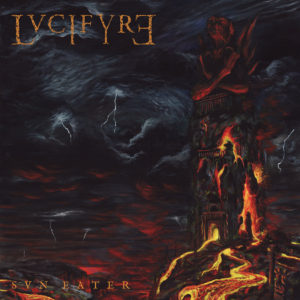 Lvcifyre – Svn Eater (2014)
This sounds like Dethklok and Dark Funeral fucked. Anvl Nvthrvkh with Karl Sanders doing guest vocals through the drive through mic at Taco Bell. Karl Sanders talking to his mom on the phone about when he can come over to do his laundry: "you know you left your undies in the dryer Karl!" Karl 'Colonel' Sanders. Karl Sanders yelling at his mother about how he has to go to the Apple Store because someone stepped on the USB cable he uses to play his intros at Nile shows. Karl Sanders at Church's Chicken arguing over only getting four pieces of chicken in his five piece meal.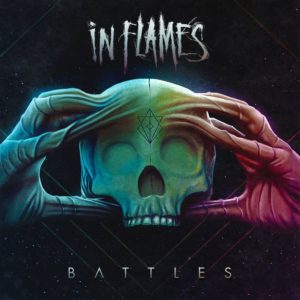 In Flames – Battles (2016)
Unlike the other Gothenburg influenced bullshit on this list, In Flames actually has riffs; they just aren't very good. The real problem is In Flames sound more like Linkin Park than At the Gates or even Amon Amarth. When Amon Amarth is a better metal band than you, you have problems that need solving. Perhaps In Flames should call Mr. Wolf before shooting themselves.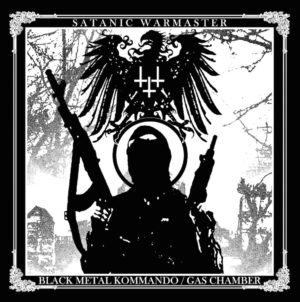 Satanic Warmaster – Black Metal Kommando / Gas Chamber (2005)
How is this symphonic black punk supposed to inspire me to toss the untermenschen into the murder showers? Satanic Warmaster miss the point entirely. This is not effective black metal, this is music for boogieing at a gay industrial club like if Celtic Frost adopted the fruitier aspects of late 90s black metal.

Maldoror – In Saturn Mystique (2016)
If this is black metal, I have syphilis and drug resistant gonorrhea from fucking squealing Japanese hookers in Okinawa. This is how homosexual the hot topic black metal became in the late 90s. I feel like my testicles ascended back into my crotch and a ghost dick is ass fucking me. Bill Cosby as Ghost Dad is trying to drug and rape me as he thinks my skinny Aryan physique is womanly. How do you stab a ghost 23 times in the face?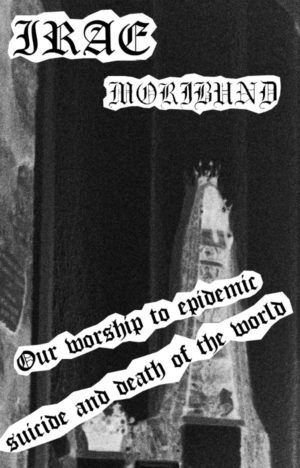 Irae / Moribund – Our Worship To Epidemic Suicide And Death Of The World (2016)
Raw black metal demo split. Not awful, not great, just okay. Nothing special. Not worth checking out. Not worth throwing at a homeless person. Definitely worth trading into a used record store for three dollars of credit toward something better.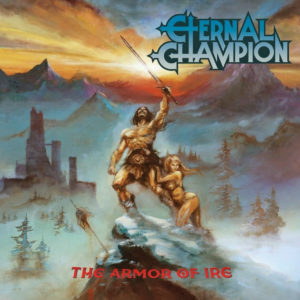 Eternal Champion – The Armor of Ire
Sega Genesis power metal with a chop suey purre of leftover riffs. Manilla Road with Megadeth style speed metal riffing if Dave Mustaine was autistic and loved The Lord of the Rings for the lurid descriptions of tower battlements, wizards' beards, and elven breads. This makes one want to crank Cirith Ungol.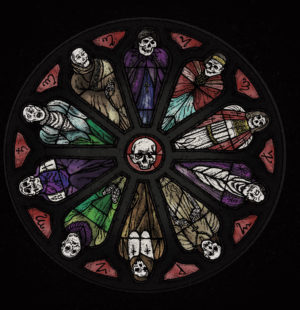 Deathcult – Beasts of Faith (2016)
Lame Entombed ripoff. If this is the future of metal, I want to get a Hitler Youth haircut like Richard Spencer, start wearing neon tank tops, show off my chest pube pompadour, and die in a fire dancing at a drug-fueled gay communist warehouse dance party in Oakland.

Irillion – Egledhron (2016)
Flowing black metal for South America instead of Eastern Europe. Irillion have some good riffs and melodies they should make the centerpieces of their songs and progress to fitting melodic conclusions instead of meandering about like flowing Eastern European blackened heavy metal. As they are presented on Egledhron, they wear out their welcome and become fairly boring rather quickly. This band has some potential though unlike the likes of Deathcult.
Akral Necrosis – Underlight (2016)
This has riffs? How surprising. They're not very well arranged but they riffs. This is black metal made into rock music with glam metal solos for a lowest common denominator beer metal audience.
False Reality – End of Eternity (2016)
Happy Gothenburg black metal for gays and lesbians carrying rainbow flags at the pride parade about to be pick-pocketed by gypsies the moment they venture onto an off-street.
Blutrina – Looney Fuckin' Grind (2016)
Stolen caveman metal riffs jammed together for shows at the local arcade bar.
Ashaena – Calea (2016)
Black 'n' roll bullshit for bearded hipster idiots in flannel. An ersatz Eastern block version of Agalloch's bullshit
Greyablaze – Greyablaze (2016)
Emo Eastern Block Flowing Black Metal Bullshit. Generic as hell riffs here. Nothing you haven't heard before with whining Ukrainians this time around. I don't care about how the Cossacks burned your shtetl.
Zora – Scream Your Hate (2016)
Death metal simplified down into speed metal for a drunk audience who wants to hit each other. Think Malevolent Creation if they were D-listers on Unique Leader with lots of funderground bouncy riffs for moshing.
Furia – Księżyc milczy luty (2016)
Stomp rock meets stoner doom pretending to be black metal for those with brain damage due to chronic alcoholic encephalopathy from thiamine deficiency.
Theocracy – Ghost Ship (2016)
Glam metal pretending to be "melodic death metal" but lighter than Motley Crue. Lick my love pump.
Lost Opera – Hidden Sides (2016)
Symphonic metalcore for double-chinned neckbeard Wiccans who hang out at Renaissance Faires to be sloppy seconds for fat goths in corsets.
Skin Drone – Evocation (2016)
Deathcore that you can't even mosh to; tek deaf core. You can't play air guitar to this, you can't sing along to the emo choruses, you can't mosh to this. WTF am I, Axl Rosenberg, one of the MetalCucks crew and guest contributor to DMU, supposed to do to this other than continue pounding away into my anime body pillow that was soiled by Vince and Rhombus?
Magoa – Imperial (2016)
The French Empires fell you metalcore idiots. The Battles of Waterloo and Dien Bien Phu happened. You lost. Deal with it.
FlaktiiN – Souls for the Legions (2016)
War metal for the Legions? Souls for the eternal fight against the barbarians that threaten the light of civilizations? Wrong! This is relatively riffless war metal that should be scourged to death. This is not even worth crucifying.
Forlet Sires – Journey Towards Ruin (2016)
Hipster post rock carnival music pretending to be black metal.
Calligram – Demimonde (2016)
Metalcore pretending to be black metal for idiots.
N​.​K​.​V​.​D – Totalitarian Industrial Oppression (2016)
Noisy metalcore pretending to be underground black metal for idiot Nuclear War Now! Productions forum dwellers.
Black Oath – Litanies in the Dark (2016)
Stoner doom rock bullshit. Fails at life. Should die in a bong fire.
Clangforge – Nonetheless (2016)
Heartwork simplified down into metalcore with gang vocal choruses for high school dropouts working part-time service industry jobs.
Carnality – Dystopia (2016)
Brutal metalcore for 'tard.
Sybernetyks – Dream Machine (2016)
AIDS machines. This record is like bringing a dirty needle to a hobo junkie gangbang.
Not Above Evil – Always Darkest Before (2016)
In Flames wannabes coming out twenty years too late. Sorry bwos, you're band is awful. Perhaps if you focused on your songwriting and cut all the death metal parts you are awful at, you could be an effective traditional heavy metal band with the harmonized leads if you had some good riffs but you guys don't right now.
Gaerea – Gaerea (2016)
Lame modern black metal as vocal driven rock music. These guys want to be Master's Hammer on The Jilemnice Occultist so hard but fail so miserably.
Obscure Sphinx – Epitaphs (2016)
Lame hipster black 'n' roll, fun core trends mosh bullshit for dudes who masturbated to Enya infomercials back in 1996.
Incandescence – Les Ténèbres Murmurent mon nom (2016)
Metalcore garbage. Not black metal. Stop releasing albums not black metal that are claiming to be black metal.
Noise Trail Immersion – Womb (2016)
Post hardcore idiocy for wiggers who would get stabbed at an actual 80s hardcore show.
Diatonic – I Am the One (2016)
You are the metalcore, not the Neo.
Starkill – Shadow Sleep (2016)
More shitty Heartwork worship made into Christian rock music for thirteen year old girls with clean vocal choruses for them to emotionally identify with and praise Jesus too.
Karg – Weltenasche (2016)
Boring ambient music for goths who cry when they masturbate to pornography as those women were exploited as they were 22 year old coke heads fucking on video for blow.
Void Meditation Cult – Utter the Tongue of the Dead (2016)
Lame Paul Ledney cock knobbling / Demoncy – Joined in Darkness (Ixithra knobbling on Paul Ledney's cock) cock knobbling from Paul Ledney's own label. Nope.
Dreamshade – Vibrant (2016)
2006 MTV2 Metalcore ten years too late.
Macabre Decay – Macabre Decay Demo (2016)
Entombed meets metalcore. Cut some of the overlong solos, cut the stupid bouncy crust riffs, cut the breakdowns, cut the Slaughter of the Soul crap, refine your compositions into melodic narratives, utilize some of your effective tremolo picked riffs better. Then you might have a decent second demo. Otherwise, this is random carnival music bullshit.
Ophidius – The Way of the Voice
Symphonic post hardcore bullshit carnival music tekdeaf pretending to be death metal.
Aphyxion – Aftermath (2016)
Aph-shits-on the toilet seat.
Grausig – Di Belakang Garis Musuh (2016)
Ethnic deathcore for cuckholded hipsters with ear gauges who let their girlfriend with a lesbian haircut fuck other dudes in their bedroom.
Soul Seller – Matter of Faith (2016)
Whiny glam rock is possible.
Trauer – A Walk Into The Twilight (2016)
A walk to the toilet.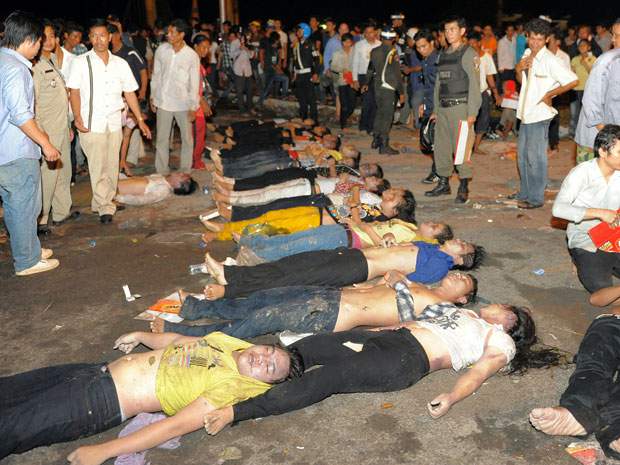 Tags: akral necrosis, aphyxion, ashaena, black oath, blutrina, calligram, carnality, clangforge, Deathcult, diatonic, dreamshade, eternal champion, false reality, flaktiin, forlet sires, furia, grausig, greyablaze, in flames, irae, irillion, karg, lost opera, lvcifyre, macabre decay, magoa, moribund, nkvd, noise trail immersion, ophidius, sadistic metal reviews, satanic warmaster, skin drone, soul seller, starkill, sybernetyks, theocracy, trauer, void meditation cult, zora