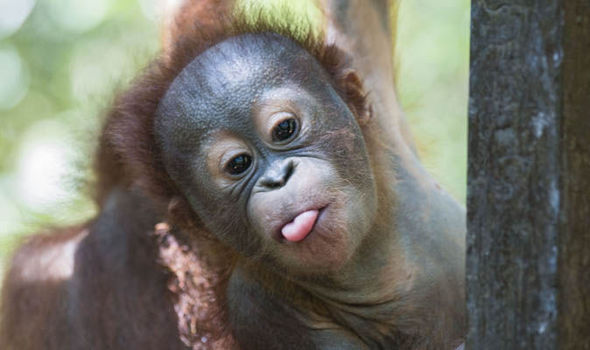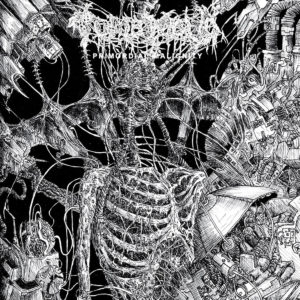 Tomb Mold – Primordial Malignity (2017)
Death influenced crossover thrash for beer metallers. Tomb Mold are tailor-made to play bar shows after a bunch of shitty hardcore bands with mediocre pizza served. Fuck off and die.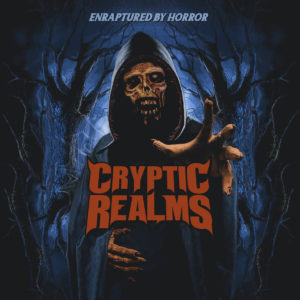 Cryptic Realms – Enraptured by Horror (2016)
Cryptic Realms play obituary influenced speed metal. They have potential but need to listen to Cause of Death, Altars of Madness, Blessed are the Sick, and Blizzard Beasts until they get the riff maze as melodic narrative down. Right now on Enraptured by Horror, they merely construct songs around riffs that aren't particularly strong. Cryptic Realms really has no reason to exist beyond its constituent musicians' love of Obituary, Autopsy, and Death.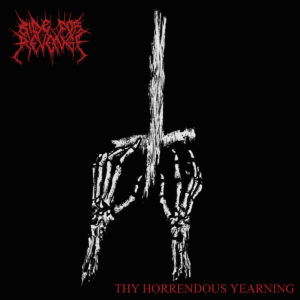 Ride for Revenge – Thy Horrendous Yearning (2017)
Crossover thrash based war metal meets stoner doom to hit two hipster audiences at once! Ride for Revenge stuck two dicks in one hole! Or is that one dick in two holes? Is that possible? Can one dick transcend time and space? Could Jesus's dick? Thy Horrendous Yearning is boring and sucks. Who wants to listen to slow thrash? Fuck off and die.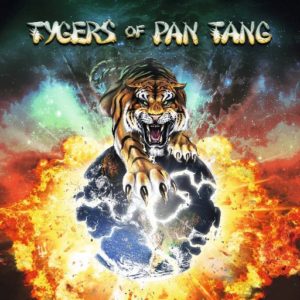 Tygers of Pan Tang – Tygers of Pan Tang (2017)
Tygers of Pan Tang now play Metallica influenced glam rock sort of like Skid Row but more melodic. This self-titled album is a pitiful attempt to remain relevant and tour behind just like the recent Diamond Head effort. Tygers of Pan Tang isn't really recommended for even Motley Crue fans being an incredibly generic release that would've sat on shelves in 1984 too. Fuck off and die.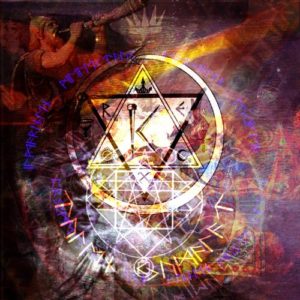 IC Rex – Tulen Jumalat (2017)
Occult black 'n' roll drone indie rock for idiots. Left hand path? This is Kabbalistic Judaic esotericism. Good job trying to virtue signal this you idiots to Order of the Nine Angles types and Nidrossian scenesters. IC Rex's songs go fucking nowhere but to chanting and exclamations of HIV positivity. Fuck off and die.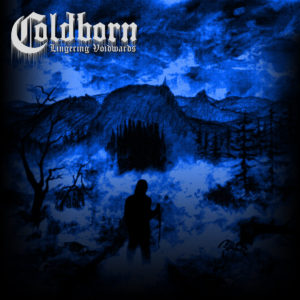 Coldborn – Lingering Voidwards (2017)
Coldborn worship Darkthrone and Mayhem in way too long songs that go nowhere. Lingering Voidwards needs someone like Rick Rubin to take a razorblade to it; these songs are so long as to become lulling and lose listeners' attention. Not everyone can be good at playing and writing black metal. Coldborn are certainly not. Black metal is not equal opporturnity; black metal is elitist and was always so. Coldborn are yet another d-list band clogging up pressing plants. Fuck off and die.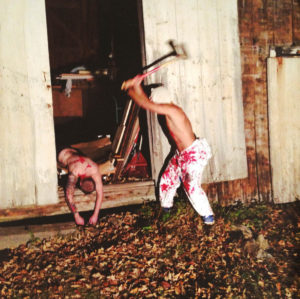 Swine Soul – Black Noise Plague (2017)
Hipster black 'n' roll noise rock attempting to be transgressive. Songs go nowhere. Love the goregrind cover though Swine Soul but never the less fuck off and die.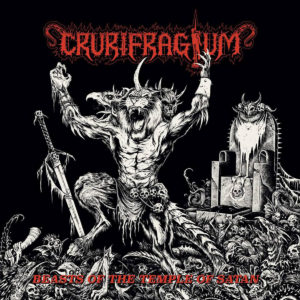 Crurifragium – Beasts of the Temple of Satan (2017)
Blasphemy influenced crossover thrash/grind. Sell this to the Nuclear Durr Now! Productions forum crowd guys. Musically worthless marketable product. Is that supposed to be a Chris Moyen knockoff drawing of Liono from Thundercats? Thunder thunder thunder Thundercats! Ho! When cartoon theme songs are better than your war metal album. Mumm-ra was more metal than you.
Óreiða – Demo 1 (2017)
Typical raw black metal drones on forever until it hits a hook. This is mostly noisy punk rock but the third track, "Skuggin", has a good riff. Too bad that track is cut short on this otherwise mediocre demo.
Season of Arrows – Give it to the Mountain (2017)
Female-fronted stoner doom for idiots. Give it to the trash. This sounds like the Oath with less hot chicks. You have to have hot chicks and not women who look like men if you want to succeed at stoner doom idiocy Season of Arrows. Who are you going to sleep with for success now? Are you going to whine to Vice we are sexist like the midget lesbian from Agoraphobic Nosebleed? Your shitty stoner rock sucks so fuck off and die.
Kratornas – Devoured by Damnation (2017)
Kratornas play extreme speed metal based grindcore for beer metal fans. Nothing is particularly memorable about these scenesters. Do Kratornas even have an original riff? Probably not. Fuck off and die.
Hessaja – Planet Sedam: ISON (2017)
Post-hardcore meets hipster whining ball crush fetish screamo rock. Fuck off and die.
Battle Beast – Unholy Savior (2017)
Female-fronted nu-"metal" for gender queers who should've been bullied more in high school for being fags. Fuck off and die.
Teramobil – Magnitude of Thoughts (2016)
Instrumental mathcore masturbation. All over the place like a tic-laden Tourette's sufferer with ADHD. Teramobil make no sense whatsoever; Magnitude of Thoughts sounds like a malfunctioned touch-tone telephone switchboard. Fuck off and die.
Lacerated and Carbonized – Narcohell (2016)
Singalong death 'n' roll bar rock. Lacerated and Carbonized are more energetic than turds like Wolverine Blues though, being on a Hail of Bullets level. Fuck off and die.
Aethyr – Uncanny Valley (2016)
Hipster droning ambient folk rock pretending to be black metal. Zero point zero. Fuck off and die.
Blaine Rohmer – Curse of the Rising Star (2016)
Happy metalcore idiocy for babies and catamites. Fuck off and die.
Gloson – Grimen (2017)
Sludgy deathcore for hipster idiots. Fuck off and die.
Self-Hatred – Theia (2016)
I hate you Self-Hatred. Now hate yourselves. Slit your wrists. Fuck off and die.
Diktatur – L'Agonie d'Un Monde (2016)
Sing along black 'n' roll hispter idiocy. Fuck off and die.
Wrath of Echoes – A Fading Bloodline (2017)
Stoner metalcore. Fuck off and die.
Doom's Day – The Whore (2017)
Lucky charms stoner metalcore. Fuck off and die.
Ambivalence – Hyena's Breath (2017)
Deathcore. Fuck off and die.
Spectral – Arctic Sunrise (2017)
Sacramentum and Summoning influenced metalcore. Fuck off and die.
Arkhaeon – Beyond (2017)
Hipster whine drone rock. Fuck off and die.
Evil Priest – Evil Priest (2017)
Morbid Angel influenced boring war metal. Fuck off and die.
Ululatum Tollunt – Quantum Noose of Usurpation (2017)
Crossover thrash influenced grinding war metal with nothing special standing out. Fuck off and die too.
The Descent- The Coven of Rats (2016)
Deathcore. Fuck off and die.
Maloic – Death (2017)
Rich brahmins with waxed buttholes playing atonal metalcore. Fuck off and die.
Grimmd – Demo I – II (2017)
Hipster drone screamo 'n' roll pretending to be black metal for a Vice Noisey reading idiot audience. Fuck off and die.
Ónefnt – Demo (2017)
Hipster sing-along stoner noise rock. Fuck off and die.
Mordant – Demonic Satanic (2016)
Rethrashed lucky charms metalcore. Fuck off and die.
Nephilim – Disciplined (2016)
Slaughter of the Soul influenced metalcore. Fuck off and die.
The Flight of Sleipnir – Skadi (2017)
Boring stoner metalcore you can't even mosh to. Fuck off and die.
Dreaming Dead – Funeral Twilight (2017)
Bouncy speed metal and Death influenced metalcore with annoying Kreator-like vocals. Fuck off and die.
Maze Of Sothoth – Soul Demise (2017)
Nile and Hate Eternal style tekdeafcore vocal-driven carnival music. Where are the riffs? Fuck off and die.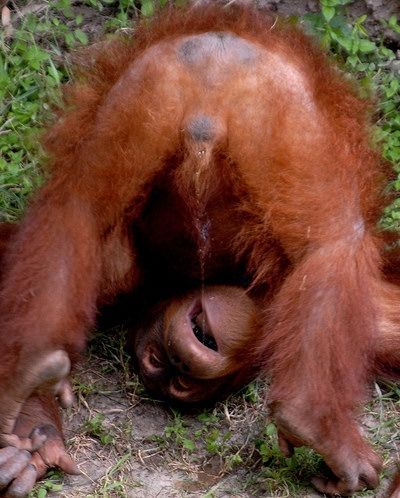 Tags: aethyr, arkhaeon, battle beast, blaine rohmer, boring, coldborn, crurifragium, Cryptic Realms, diktatur, doom's day, durr metal, evil priest, gloson, grimmd, hessaja, ic rex, idiots, kratornas, lacerated and carbonized, maloic, maze of sothoth, messaja, metalcore, mordant, nephilim, Ónefnt, Óreiða, ride for revenge, sadistic metal reviews, season of arrows, self-hatred, swine soul, teramobil, the descent, the flight of sleipnir, tomb mold, tygers of pan tang, ulalatum tollunt, wrath of echoes