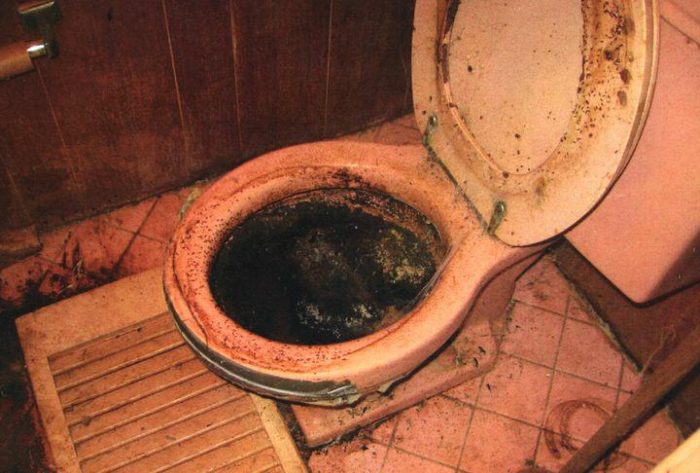 Blood must be shed to atone for the sins of these mostly horrific recordings. Every single person who thought releasing these was a great idea should attempt to give themselves a self-swirlie while under the influence. Banging their head on the porcelain toilet tank lid will knock some sense into them or crack their skulls open. Hopefully the latter.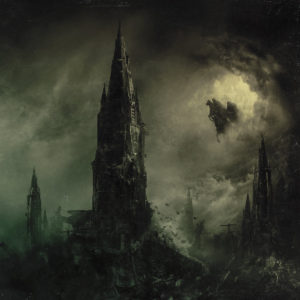 Nyktophobia – Fallen Empire (2017)
Every Scandinavian metal band you once loved will be raped by idiots or Arabs as the hordes of beer metallers and the inbred untermenschen pour into nations cuckholded by socialism. Only blowing up the funderground, the mosh core fun trends false "underground" promulgating by hack labels like Nuclear Blast and Iron Conehead will let us burn our way back to paradise! These appeal to those scenesters who are essentially indie rock bar show attendees looking for something heavier to listen to. The indie rock crowd never moved passed Iron Maiden as kids so hearing Filosofem as adults is cool and edgy for them like wearing a ripped Black Flag t-shirt they bought at Urban Outfitters. Nyktophobia are the Swedish death metal version of that playing Uncanny as covered by Slaughter of the Soul era At the Gates looking for a fucking pay day. Jump in the fire Nyktophobia!

Ctulu – Ctulu (2011)
Ctulu borrow liberally from more melodic black metal bands such as Sacramentum and Rotting Christ. Ctulu resemble later Sacramentum crossed with Megadeth with none of the memorability. Ctulu are a perfect opening act to have play in the background while you wait in line to order beer. You'll be surprised to play "Guess where that riff comes from?" while missing nothing profound or clever. Ctulu are still retro-rehash beer metal made for drunks to mosh to.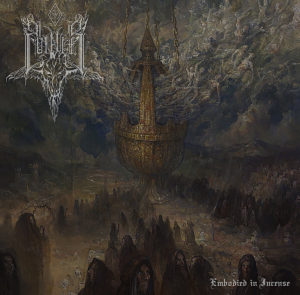 Cvinger – Embodied in Incense (2016)
Sing along "black metal" that makes Motorhead sound like Mayhem. Where's the violence? Where's the occultic spiritual power of Satan or the unyielding forces of nature breaking the back of mankind? There is none of that on Embodied in Incense. Only singalong black 'n' roll with generic heavy metal riffs and blackened flourishes that go nowhere. One positive note is that Cvinger do indeed occassionally show influences from death metal band such as Morbid Angel and Unleashed. These bright spots go nowhere special but the band is still above riffless hipster drone rock and beer fueled crossover thrash pretending to be black metal. Cvinger should listen to Pure Holocaust for better, death metal influenced black metal.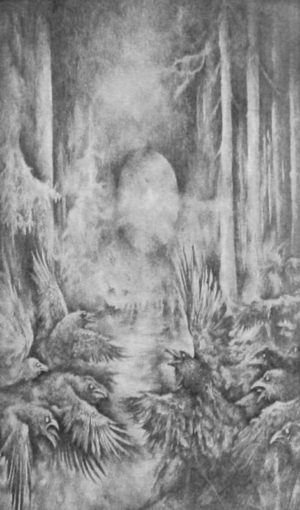 Starlit Woods – Zamarznięte cienie nocy (2016)
Starlit Woods play bog standard atmospheric "black metal" in way too long generic riff-salad songs that are thankfully not too random but go nowhere special. Unfortunately these songs all take half the runtime of each track to really start. The vocals are wailing emotional hardcore screeches. Zamarznięte Cienie Nocy is the sort of limp-wristed singalong Bathory loving black 'n' roll fillwed with Hellhammerisms popular among the Nuclear War Now! forum funderground fools and cassette collectors. Hellhammer made into boring stomp rock anthems for lighter flicking is not black metal; it is black 'n' roll. Hopefully Starlit Woods improves before their next demo cassette release or for gosh sakes, an undeserved studio album. Perhaps they should check out Infamous or Bathory – Blood Fire Death to learn how to black metal with atmosphere.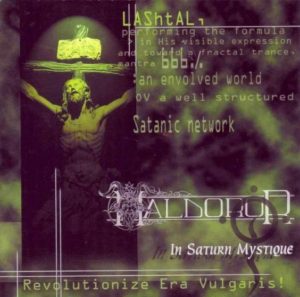 Maldoror – In Saturn Mystique (2000)
Maldoror play a mix of styles but always come back to gay nu-Emperor influenced keyboard black metal. The first track is Summoning if Summoning decided to sell out to try to become Cradle of Filth. The second is Sacramentum gone Cradle of Filth, and you get the picture. The keyboards in this are god awful. Instead of Sammath – Strijd's keyboards being the RPG ending music after slaughtering all your enemies like the Arthur Rackham print on the cover that inspired the final boss fight between Arthur and Mordred in Excalibur atop the mound of knights' corpses, Malador directly rip off Emperor riffs and make them bouncy for those in JNCO-clad corpse paint wearers to boogie too. Why the fuck does this HIV have a metalcore breakdown? Super AIDS! Black metal deserved to die if this metalcore and hipster whine rock is what pretends to be the genre today. Die in a fire Maldoror. In Saturn Mystique is no lost classic; In Saturn Mystique is yet more rightfully forgotten crap.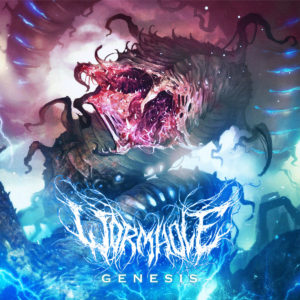 Wormhole – Genesis (2016)
Deja entendu technical brutal "death metal". This is the type of D-list record that could've been on Unique Leader in 2003 featuring random riff salads of grind riffs, post-hardcore, and shred wank for retards to mosh to. The type of music Wormhole play is not death metal, it is deathcore.

Hyperion – Seraphical Euphony (2016)
Hyperion worship Swedish black metal in carnival music with random modulations. Riffs are directly ripped from Sacramentum, Necrophobic, and Dissection to produce something resembling Dimmu Borgir meets Satyricon. Seraphical Euphony has no reason to exist other than for beer and semen.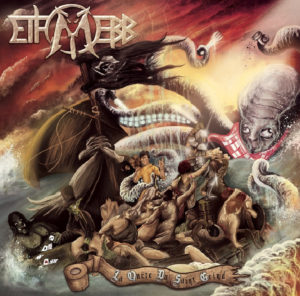 Ethmebb – La quête du Saint Grind (2017)
Power metal pop rock AIDS! So many Megadeth riffs ripped off it is like the homosexual goateed evil twin of Dave Mustaine extradimensionally ejaculated in all five and a half of Ethmebb's buttholes at once.
Viles Vitae – IV (2017)
Rehash of a rehash of a rehash of a rehash. Listening to Viles Vitae is like robbing a bum at gunpoint of his stained tighty whities and wearing to work the next despite the skid marks, malaria, and blood stains.
Quintessenz – To the Gallows (2017)
Singalong 1970s Motorhead style metal pretending to be black metal but with less aggression and melodic progression than Motorhead themselves. Kill yourself.
Raise The Black – Portrait (2017)
Sisters of Mercy worshiping stoner goth rock pretending to be death metal. Why don't you just kill yourselves?
Carpatus – Malus Ascendant (2017)
Boring Under a Funeral Moon era Darkthrone ripoff. Jump off a cliff funderground mosh core trends fun idiots.
KforKill – The World is Broken (2016)
Pantera and Entombed – Wolverine Blues influenced deathcore.
Krampus – Mistakes (2016)
Techno metalcore. Kill yourselves.
Orwellian – Visions of the Future (2015)
More Slaughter of the Soul knob slobbing metalcore. Knock if off guys.
Servus – Bathsheba (2017)
Female-fronted stoner Coven worship. Go impale yourself on a spiked dildo like that one fat guy in Se7en.
Acod – Inner Light (2016)
Amon Amarth rehashing metalcore rehash. Kill yourselves by injecting fentanyl with used needles found in a trashcan. Overdose on AIDS!
Sail – Slumbersong (2016)
Stoner doom meets soft rock idiocy. Kill selves.
Mustan Kuun Lapset – Saatto (2017)
Singalong "speed metal" butt rock with Slash solos like Testament if Testament made music that closeted evangelical Christians use for masturbating to particularly muscled and cum-gutted Jesus pictures to in their bedrooms. Stroking it before the cross.
Tags: acod, AIDS, beer metal, black 'n roll, carpatus, ctulu, cvinger, deathcore, ethmebb, hyperion, kforkill, krampus, maldoror, mustan kuun lapset, nyktophobia, orwellian, quintessenz, raise the black, sadistic metal reviews, sail, servus, starlit woods, viles vitae, wormhole