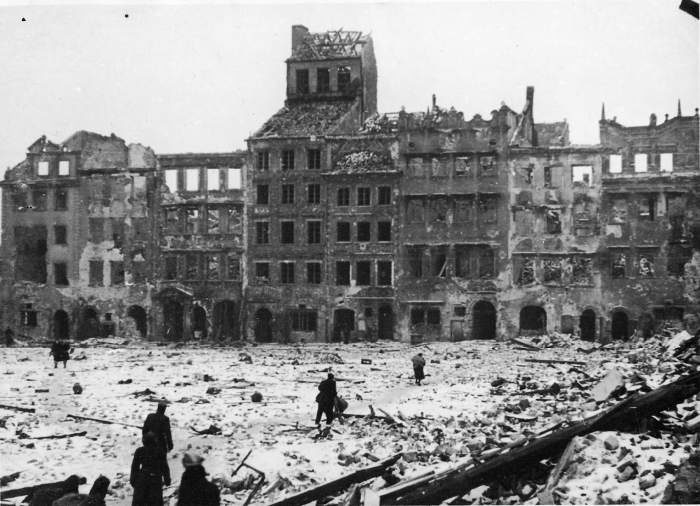 Reviews by Lucius Vorenus.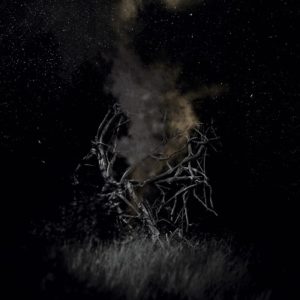 Mord'A'Stigmata – Hope
One of the least interesting albums in history. It has more tracks than novel ideas. The only intriguing thing about this album is how something that lets so many notes ring doesn't sound significantly worse. This album isn't a talky like some off the other "introspective" post-black/avantgarde efforts, but only because Poland is still so economically depressed that only big bands like Mgla and Behemoth can afford to translate their potato slam poetry into a language people comprehensible to people whose natural prosperity precludes them from having intrusive thoughts of epigenetic origin to steal and eat companion animals. Tell me, why are almost all Polish black metal albums of any prominence of the last five years just buttrock with double kicks and lyrics that wouldn't be out of place in Jaden Smith's diary when he realizes he's part of the 40%? This is why you have to burn the food.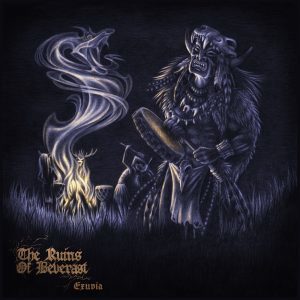 The Ruins of Beverast – Exuvia
Imagine Silencer if you replaced all the bits on Death – Pierce Me that weren't gay (yeah all three of them) with riffs that Portal threw out for sounding too much like deathcore. Exuvia is mostly the same shit you've been hearing for five years, just with someone tremolo picking djent riffs under gratuitous choir bits that sound like the San Francisco Gay Men's Chorus, except more noticeably affected by the AIDS pandemic. These guys play boring variations for half an eternity then degenerate into more arpeggio flogging than the Goatcraft debut, except where The Blasphemer was impressive in a twelve step program recovering alcoholic kind of way, Exuvia is drunk on its own boring internal narrative, slurring, slow and ultimately unpleasant to have in your company, let alone your company ink. This reminds me of the time I hung out with Brett Stevens. Taco Bell would not do for Brett, he needed something more aristocratic, so we went to Applebee's. I ordered Fiesta Lime Chicken. They burned the food.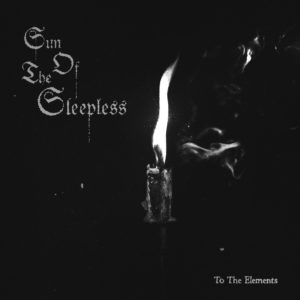 Sun of the Sleepless – To The Elements
One man black metal project with really really uninspired riffs that sounds like Devin Townsend overdosing on seroquel after a particularly nasty fight with his ugly controlling wife who made him quit good drugs and continue taking bad ones. The only real difference is that Devin Townsend had some idea what to do when he started going bald, whereas this guy looks like Onision and Ihsahn had a baby, which really isn't that farfetched when you think about it. This is just keyboard-heavy depression metal with fadeouts, because this is fundamentally music for black metal thots to cry to because they've just dumped boyfriend #3. If you're stupid enough to listen to this, I want you to remember that this guy is 39. Your head looks awful, and every band you've ever been in sucks. Grow up, dummy. This is why you have to burn the food.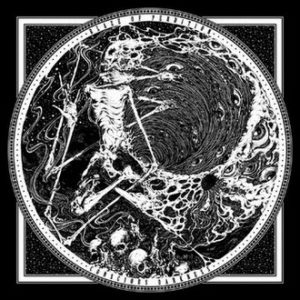 Blaze of Perdition – Conscious Darkness
Blaze of Perdition, more like gays who transition. Dissoshit post-black RuPaul riffs rise and fall under screamo vocals and ding dong ride cymbal Gamelan music, except if you saw a traditional Gamelan in a sewer in Yogyakarta the word shit would come less readily to mind than listening to this album. This reminds me of Burzum insofar as you're meant to go to sleep listening to Burzum, though I don't think it was intentional in this case, and frankly the similarity ends there. If it's any consolation, the band had a bus crash in 2013 and one of the band members died, while the others merely acquired additional disabilities. This is why you have to burn the food.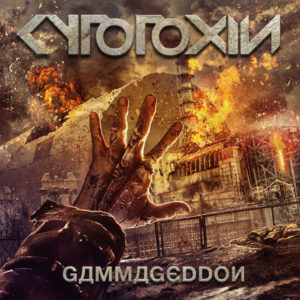 Cytotoxin – Gammageddon
Thematic Deathcore with sweeps and pig squeals. The most metal part about this is phrases that sound like The Black Dahlia Murder but with even less narrative function. Only Germans could be this into cosplay. Niemcy! Ptuh. Dlatego musimy to jedzenie spalić.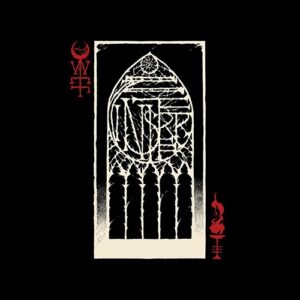 Der Weg einer Freiheit – Finisterre
Phrases that sound like Watain at 1.25x speed that go absolutely nowhere. I remember once we took some hipster douchebag called Nathan who was heaps into the Doors to see Drowning the Light play and he commented that they were the only original black metal band because they play high notes. I think that's the target demographic. That, and people who thought the themes and aesthetics of Cradle of Filth were actually deeply heterosexual. Finisterre is just the same incidental riffs under screamo singsong crap before it goes into rock parts, then it relies on the drummer of all people to progress the song underneath enduringly novel innovations like tremolo picked half step bends. This is why you have to burn the food.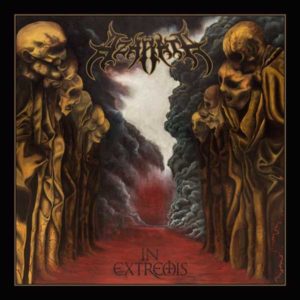 Azarath – In Extremis
Behemoth side project that sound like Anaal Nathrakh with less ingenuity right down to the insincere European shouting vocals, featuring really prominent and annoying snare rolls like a cross between The Faceless and Kataklysm in 2001. The most interesting thing about this release is that Inferno's first name is Zbigniew, like the supremely anti-semitic father of that broad on Morning Joe who pulls all the faces. Honestly, Morning Joe is probably more hessian than most of the albums released on 2017 because at least MSNBC gets people killed. This is why you have to burn the food.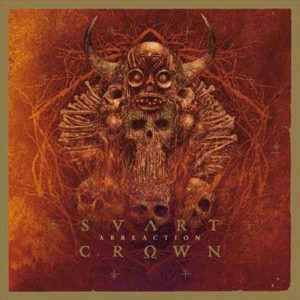 Svart Crown – Abreaction
Svart Crown, more like shart crown. You will wear the crown of poo poo like your ideological forebear, Jesus Christ. I don't know what the hell is up with the French. This is basically Gojira if they played technical nu metal with black metal influences instead of technical nu metal with death metal influences, and by death metal influences, I mean they heard the first Decapitated album and weren't exposed to the level of bullying that is necessary to explicate the difference between Winds of Creation and albums that are actually good, so I guess what I'm saying is that Svart Crown is just Gojira for people who listen to Watain. This sounds like music written by degenerate hedonists, which is allegedly what the lyrical themes are about, but I honestly think that if the Marquis de Sade saw these guys in real life he'd roll down his pantaloons and piss on these guys for being a bunch of tasteless reprobates. When I think about the French and decadence all I can really think of is snooty cunts eating Escargot, except unlike Svart Crown eating snails is actually convincingly transgressive. This is why you have to burn the food.

Hate – Tremendum
More "blackened" "death" "metal" with Behemoth vocals and more dissoshit riffs than Averse Sefira's back catalogue, except even Averse Sefira know how to play something that resembles metal. Tremendum resembles a Queens of the Stone Age album if Josh Homme got the Phineas Gage treatment from an exploding Hitachi Magic Wand. It sounds like Swans if they swapped Gira for something that crawled out of Nergal's ass at the OTO lodge. Swans is more hessian than these guys insofar as they know when to shut fucking up. Why be fundamentally uninventive when you can just be quiet? This is why you have to burn the food.

Biesy – Noc lekkich obyczajów
"Biesy – translates to "fiends" from Polish – were born out of everyday working, urban and monotonous realities. The project explores how urban concrete life can separate you from reality, but at the same time enables you to cross its borders. This is not the place for faith – there is no time nor will. During the night people go astray and willingly drown among the masses on the streets. In the morning they fall down to create a passage for everything that is wonderfully common and hideously sincere. However, it is not certain if they even left the room."
– my fifteen year old pansexual son after he's shot up with fentanyl after he was hospitalized for prolapsing. He lost consciousness shortly after, so he was not able to enjoy the salisbury steak the hospital provided for him. Neither was I, as they had burned the food.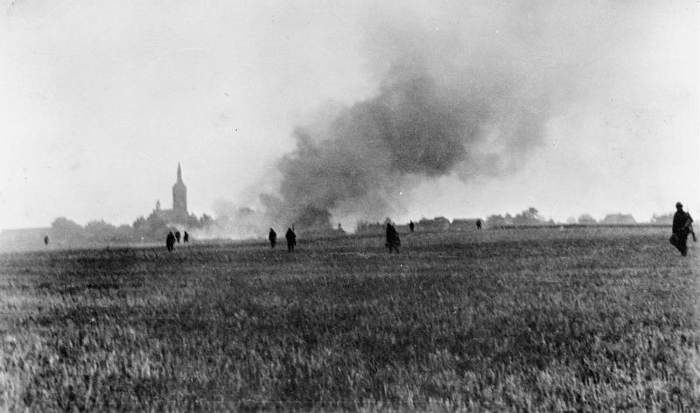 Tags: 2017, azarath, biesy, black 'n roll, blaze of perdition, butt rock, cytotoxin, deathcore, der weg einer freheit, hate, homosexuality, mord'a'stigmata, poland, poseurs, sadistic metal reviews, sun of the sleepless, svart crown, the ruins of beverast