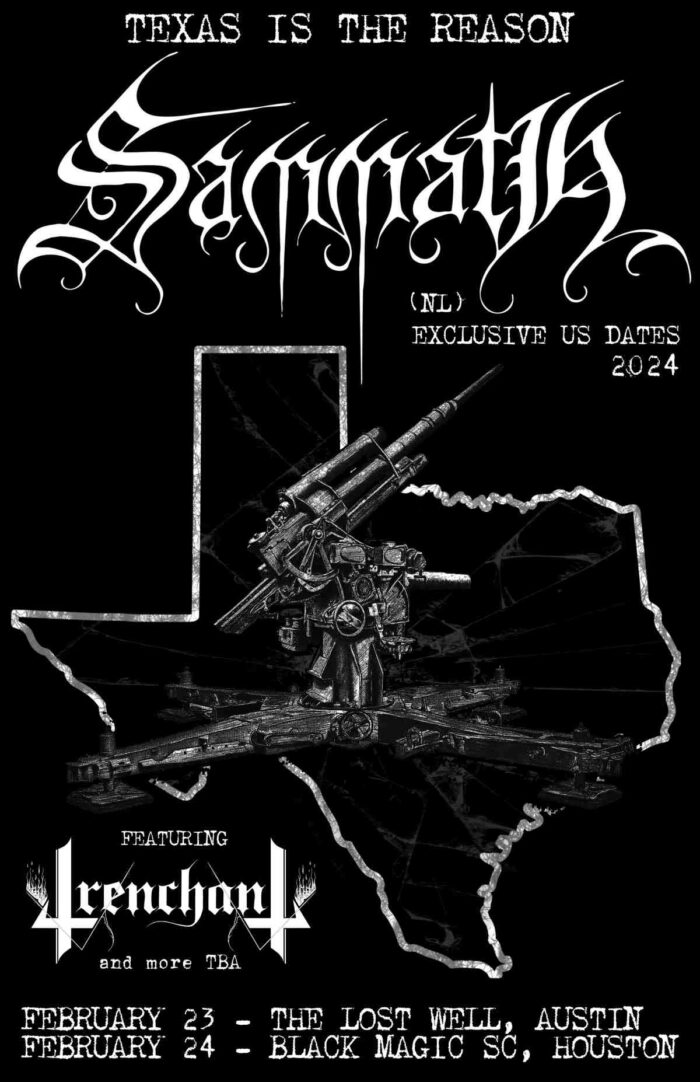 Searing martial black metal band Sammath introduced its "Texas is the Reason" Worldwide Texas Tour today, plotting dates across Texas early next year to terrify and delight audiences with its brand of technical but mystical metal.
Fresh on the heels of its militant album Grebbeberg, the band intends to raise absolute chaos with its refined take on its gritty but melodic approach to black metal by playing songs from its first to most recent albums.
So far, tourdates have been announced as follows:
Hope to see you there… under the sign of the black mark.
Tags: Black Metal, sammath, texas, War Metal