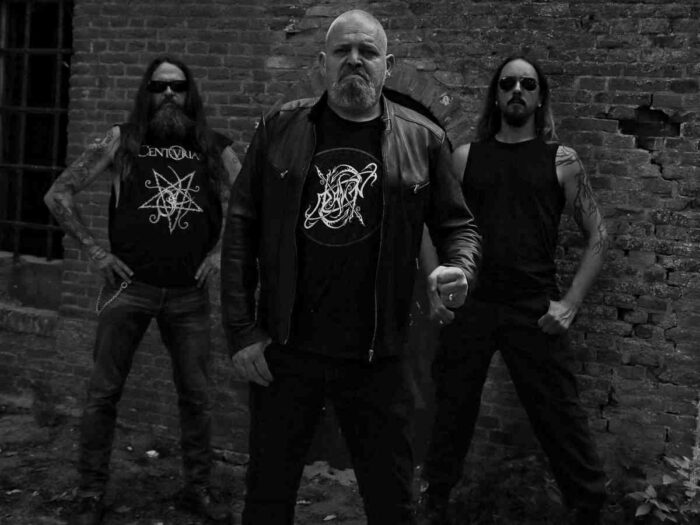 Necrotic war metal and black metal hybrid band Sammath bring inner melody to battering relentless martial metal, and now premiere the first track from their latest album, Grebbeberg:
Let us revisit the career of this band that, while others ran to trends and ancient tropes of shoebox heavy metal, compelled themselves to push further on a journey of artistic destiny:
Sammath – Strijd (1999)
Distinguishing itself with explosive violence flowing into elegant sweeping melody with a strong sense of medieval sensibility and an architectual complement to the shorter riffs in the song, this album was transportive like Graveland meeting Terrorizer. For many this represented the peak of later black metal: aware of all the techniques of the classics, it developed its own voice within the same spirit, avoiding all the tangents taken by other bands that seemed to lead right back to rock or emo.
Sammath – Verwoesting Devastation (2002)
With this release, the band took off in its new direction, abandoning keyboards entirely and aiming for raw blasting black metal like Asphyx crossed with Impaled Nazarene, focusing on angular and chromatic grinding riffs which conveyed virulent rhythms. The change from a 30,000-foot view to ground soldier dynamics brought out the death metal and grindcore influences on Sammath.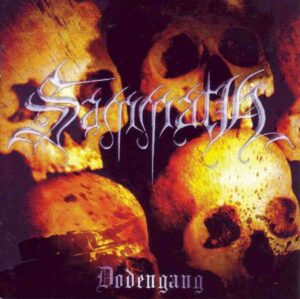 Sammath – Dodengang (2006)
As the new path refined itself through practice, the band took more of a simplified Morbid Angel approach that emphasized short flowing riffs colliding with abrupt battering violence, taking focus away from the black metal sense of atmosphere and more into storytelling about combat. This refined the techniques and outlook of previous albums and set the stage for a detour.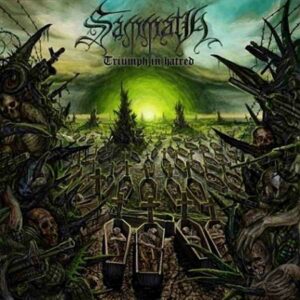 Sammath – Triumph in Hatred (2009)
Venturing into more of a quasi-progressive atmosphere, Sammath brought in new personnel and new musical chops, making the raging chaos of previous albums fit more into songs even if some of the wonderful seemingly random rabbit trails that led to serendipity were toned down as well. The increased precision brought a harder-hitting album, and new lead guitars added more dynamics and space to the recording.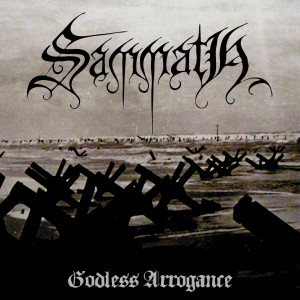 Sammath – Godless Arrogance (2014)
The band returned to its roots in both death metal and black metal with this highly melodic album that nonetheless evokes visceral sensations of conquest and retribution with compelling rhythms that rise out of the soaring backdrop of harmony to provide an instant of confrontation with reality. Evoking the essence of black metal, it created an otherworldly visitation out of power chords racing to military rhythms at the speed of demonic incarnations consuming a dying world.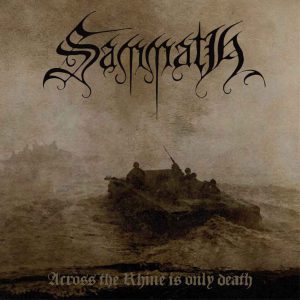 Sammath – Across the Rhine is only death (2019)
Continuing along the path of the previous album, the band turned up the power rhythm riffs and grinding chromaticism, returning to the first album where the elegant held gritty realism at bay until the two could find common ground, evoking the early works of Celtic Frost and Sinister. Faster, more precise riffs let the band pull off more subtle variety in songs, both streamlining and expanding song structure.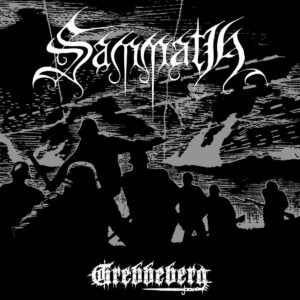 Sammath – Grebbeberg (2023)
With this album, the subtle melodies of the first album take on a simplified and shorter form and work themselves into the pounding chaos of Verwoesting Devastation, but now the violence has become precise like a martial art and the first album Morbid Angel or Pestilence emerges with intense variety within a direct focus.
Tags: Black Metal, sammath, War Metal