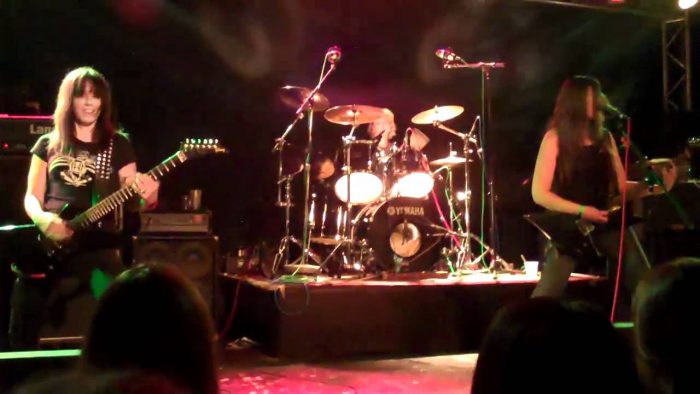 Seven Metal Inches Records is re-issuing the 1990 Derketa EP Premature Burial as part of the label's "Unearth The Underground series Pt. III" series of classic underground metal back in print.
The label has released the following statement:
Official re-issue of the legendary debut 7″ Premature Burial of US Death Metal Legends Derketa (1990) on Picture Disc for the very first time and on regular 7″ vinyl as tribute to the golden era of 7″ released in the early 1990s.

Picture 7″ in limited to 300 copies; the regular 7″ in purple clear is limited to 100 copies. Both versions are housed in a thick, 400 grain gatefold cover with the original front and back cover and liner note by Sharon Bascovsky.

A die-hard edition of 30 copies comes as massive wooden box (made out of beech) featuring the entire full artwork engraved on the lid. It contains the picture 7″, a shirt, poster and a fridge magnet with the Derketa logo.
Tags: death metal, derkéta, Doom Metal, doom-death