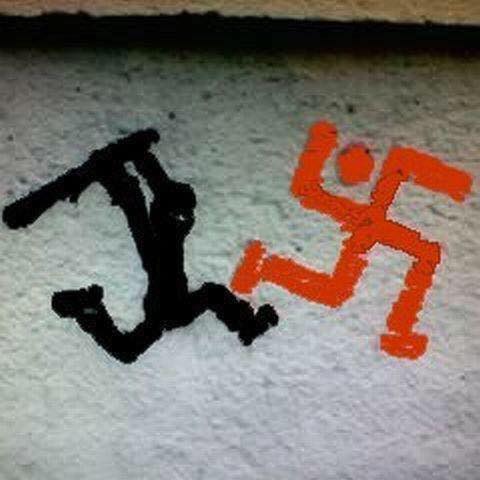 After an interview surfaced showing that Shawn Wright of Bestial Evil has stated that he opposes the idea of violent solutions, we reached out to him regarding what appeared to be a series of violent threats against Diabolic Force Distro's Tim Snodgrass. Wright clarified as follows:
I'm anti violence. Just because I want to fuck him up doesn't mean I'm going to. So he can fuck off with that bullshit. If I was gonna destroy him I would have.
According to Wright, he communicated the same to Snodgrass with the following message:
"It's all good Tim. I have no intentions of fighting you or hurting you. A) because I know for a fact you'd lose. B) because you're not worth my time. And C) you have no relevant place in our scene and absolutely no effect on me.

Nice try I'm done allowing you to get a rise out of me. Have fun being alone. That's your karma being disliked by us all.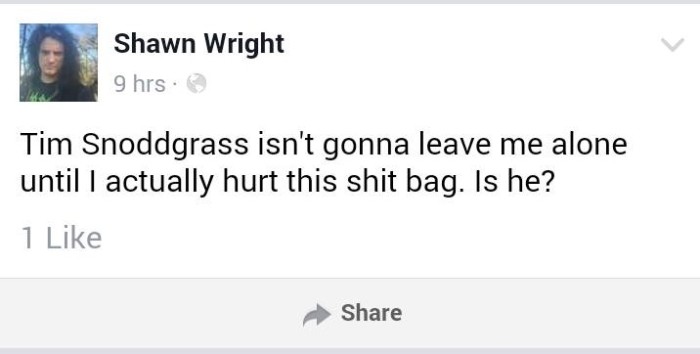 In the meantime, Wright has launched a new initiative, No Room For Hate, which plans to sponsor a local festival for anti-racist, anti-sexist, anarchist and anti-fascist bands. However, their logo seems to indicate violent intentions, so maybe this will be clarified in the future.
Tags: bestial evil, diabolic force distribution, metalgate, shawn wright, tim snodgrass