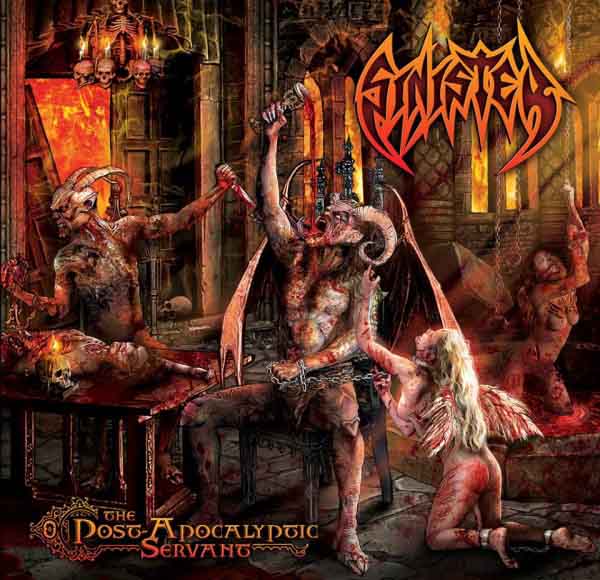 Dutch death metallers Sinister return in 2014 with The Post-Apocalyptic Servant. Sinister is a band most notable for the classic death metal offering Cross the Styx which wielded basic yet effective death metal. The quality of their releases waned since that time and after their '98 effort Aggressive Measures, the flame became an ember (as is the common fate of early death metal bands).
Twenty one years after their debut, Sinister progresses their decline with this album. The riffs — while intense and biting — lack context, making the songs bland and disingenuous. This is an album of "moments": no song on this album is good in its entirety, but certain details stand out. This isn't the musical journey that death metal is supposed to convey; this is an exhibit of a handful of decent riffs spread out over the course of an underwhelming ten track album. Even their cover of "Fall From Grace" is lackluster and forced. It's also an album that gets progressively worse as it plays through, like a runner sinking in quicksand.
The production is just as unsatisfying as the album itself. Completely synthetic and somewhat reminiscent of modern tech-death bands with the only trace of atmosphere emanating from the leitmotif at the beginning and end of the album. Everything else sounds like it was put together in a factory with some spare parts laying around. The result is an album that does not hold up. Memorable riffs without structures that could give them the life they need create a vicious, but not captivating, attempt at a comeback.
http://www.youtube.com/watch?v=ewU82oH8iyY
Tags: death metal, sinister