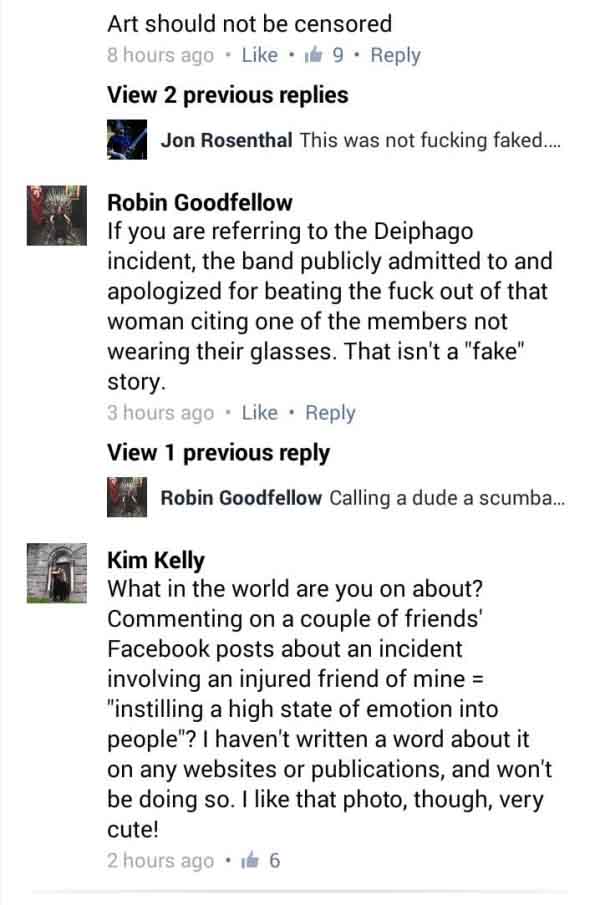 SJW journalist Kim Kelly, who was just yesterday talking about "signal boosting" outrage over alleged actions by Deiphago guitarist Sidalpa, is now backpedaling and claiming she was only "commenting on a couple friends' Facebook posts" even though we all know that "signal boosting" is an SJW dog whistle for joining into an attack mob via that armchairest of armchair activist zones, the internet.
Like many SJWs, Kelly hides behind her role as a journalist and its overlap with her personal life as a way to claim that her actions were innocent, when she was participating in group calls for violence, boycott and public defamation of Deiphago and anyone who defended their right to a fair examination of facts. Kelly, fitting right into the SJW mindset, knows that her strength consists of summoning many perennially unhappy internet people to attack and use guilt to cow and browbeat others into submission.
Needless to say, normally SJWs can get away with it, but they have pushed too far. Many on the internet are making a similar observation to the following:
The point is that before we go destroy someone's life, we should make sure they in fact did what they are accused of and that there are no mitigating circumstances. According to SJWs, demanding actual facts and legal process is fascism, racism, sexism and other Very Bad things.
SJWs swarmed at first to attack Deiphago, and then got the predictable vague apology, but the band later removed it after realizing that the SJW monster had become defanged. First it became common knowledge that Kelly and other SJWs have faked news stories to advance their ideological agenda, and that at least some SJWs were previously trying to be toughguy internet Nazis before realizing there was an audience out there who is afraid to not eagerly support any article, band, or person who wields guilt as a weapon.
The pushback has been gratifying. Metalheads are tired of the invasion of SJWs, who bring both their doctrinaire politics and their bad indie-rock derived metal-flavored (but not metal) bands, and are starting resistance by doing what should have always been done: making fun of SJWs for the self-perpetuating victims them are, and openly mocking their presumed legitimacy and their dishonest and manipulative attack. One user posted the following which seems to summarize the situation: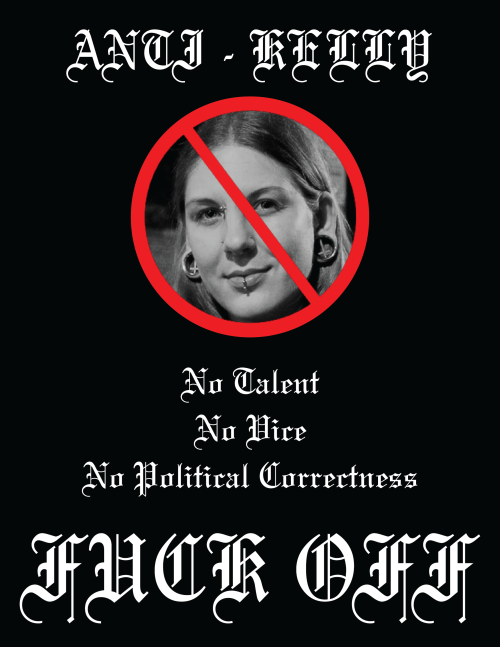 Tags: censorship, gamergate, guilt, Kim Kelly, metalgate, sjws