Today, Svart Records announces September 18th as the international release date for Skepticism's highly anticipated new album, Ordeal. A legendary name in metal circles, Skepticism are widely hailed as one of the originators of funeral doom. Their first album for Svart and fifth overall, Ordeal is also the first Skepticism full-length since 2008's Alloy. But instead of going the usual recording-in-the-studio route, the band decided to record this new album live before an audience on January 24th at Klubi in Turku, Finland, with the event also captured on film. A truly unique experience for a truly unique band, Ordealis a honest and accurate summary of what Skepticism is in 2015.
Keyboardist Eero Pöyry commented:
Recording the album live was a positive experience. I've come to think of Skepticism being at its best live, and the Ordeal session proved it for me. Having a whole day to concentrate in one shot at a perfect performance brought in a good pressure – and a bit of an ordeal, as well.
Adds drummer Lasse Pelkonen,
Recording live made the album sound a bit rough and dirty, which is suitable for us in any case.
The album will be available as a CD/DVD bundle and also as a LP/DVD set, featuring visual documentation of the whole Ordeal performance.
It is hard to think of a more street-credible approach to recording an album
contends Lasse,
I think metal is good only if one can recognize it as such by sound and arrangement. This happens on Ordeal. I am personally very happy with the new songs. They contain a lot of atmospheric changes and layering but still sound like Skepticism.
Guitarist Jani Kekarainen explains,
Life is an ordeal, the album is about ordeal, and making the album was an ordeal. To me, the music of Skepticism is essentially dynamic and atmospheric. These qualities in music are best presented live. Hence, recording live made it possible to capture the most authentic result for the album.
Finally, vocalist Matti concluded
It is difficult not to be and difficult to be; Ordeal is what music is – genuine without further explanation.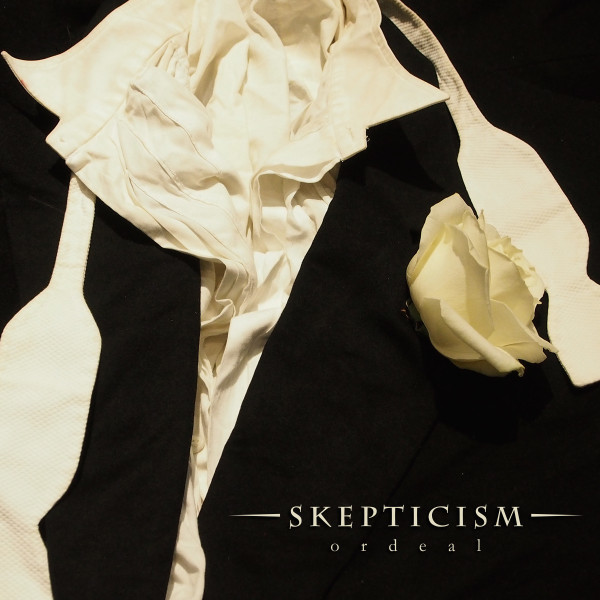 Tracklisting for Skepticism's Ordeal
1. You
2. Momentary
3. The Departure
4. March Incomplete
5. The Road
6. Closing Music
7. Pouring
8. The March and the Stream
www.svartrecords.com
www.facebook.com/svartrecords
www.youtube.com/svartrecords
www.twitter.com/svartrecords
Tags: 2015, death metal, Doom Metal, Ordeal, skepticism, svart records