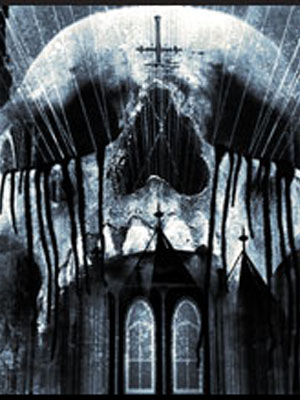 Legendary moshers Slayer, who combined NWOBHM and hardcore punk to invent their own style of music which bridged speed metal and the nascent death metal movement, along with Hellhammer and Bathory creating the sound of underground metal, are back on tour.
Slayer's five-week North American tour shows the band with replacement musicians — guitarist Gary Holt and drummer Paul Bostaph — replacing musicians Jeff Hanneman and Dave Lombardo, respectively. The band was shaken by Hanneman's untimely death earlier this year and have been struggling to return to routine.
This is Slayer's first North American tour in two years and will include the band's previously announced return to New York's Theatre at Madison Square Garden and the Hollywood Palladium, venues the band hasn't performed at in 25 years.
Tickets for all dates on Slayer's U.S. tour, go on sale beginning this Friday, September 6. Click here for complete on-sale dates and ticketing information.
OCTOBER
22 Sullivan Sports Arena, Anchorage, AK
25 The Joint at Hard Rock Hotel & Casino, Las Vegas, NV
28 Hollywood Palladium, Hollywood, CA
30 Events Center @ San Jose State, San Jose, CA
NOVEMBER
1WAMU Center, Seattle, WA
3Stampede Corrall, Calgary, AB
4Shaw Center, Edmonton, AB
5Praireland Park Center, Saskatoon, SK
7MTS Center, Winnipeg, MB
8 Myth, Minneapolis, MN
10 FunFunFun Fest, Austin, TX
12 Bayou Music Center, Houston, TX
13 South Side Ballroom, Dallas, TX
15 Aragon Ballroom, Chicago, IL
16 The Fillmore, Detroit, MI
17 LC Pavilion, Columbus, OH
19 The Fillmore, Washington, D.C.
20 Stage AE, Pittsburgh, PA
21Ricoh Colibsum, Toronto, ON
23CEPSUM/University of Montreal, Montreal, QC
24Pavilion de la Jeunesse, Quebec, QC
26 Oakdale Theatre, Wallingford, CT
27 Theatre @ MSG, New York, NY
29 Susquehanna Bank Center, Camden, NJ
30 Tsongas Arena, Boston, MA
Tags: death metal, slayer, Speed Metal