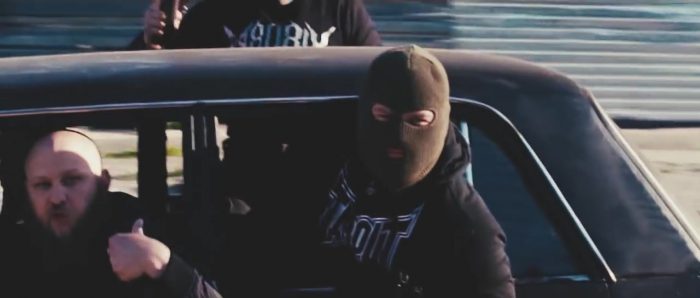 M8L8TH and Peste Noire's Famine have joined forces in creating one of the weirdest movements to have ever existed in metal, Commercially friendly NSBM! Best of all was that the partnership released a whole load of ridiculous music and fashion items. Famine who represents all the worst French stereotypes imaginable and who has made a career of his first album that was essentially a well executed Burzum ripoff but with Rock elements to make the whole much more digestible. M8L8TH play metalcore/RAC with a few Black metal aesthetics in the riffs and pretty much consist of frontman Alexey known for killing a few immigrants and whoever is willing to write music for him to rant over.
One needs to only check the promo videos for their store/label/organisation Militant Zone to see that this is pseudo military larping consisting of tattoos, lowest common denominator Mixed Martial Arts culture and Watain style European Hot Topic shock metal. First of all, Militant Zone fans need to understand that just because you look like a low level MMA fighter on a dodgy local card fighting for peanuts against an opponent with more losses than brain cells you are not a badass! The day one of those loser completes the "Lion's Den" challenge without dying then maybe there might be some merit to their ridiculous fashion sense. For those curious, the "Lion's Den" challenge was an incredibly difficult circuit of various exercises that lasted for several hours that one had to survive in order to be accepted into one of the greatest MMA gyms of the mid 90s. The "We are an army" gimmick has been done by various rappers throughout the history of hip hop. There is such an emphasis on pushing this notion of educated noble thugs willing to fight for their survival. Though there is value in their philosophy, it comes across as being more of a mish-mash of various Black metal ideas without any particular direction. Taking from Satanism,Nationalism and elements of Nietzsche's writings in what ends up being second rate Varg Vikernes. There is no further search for a truth beyond aesthetics just like the music.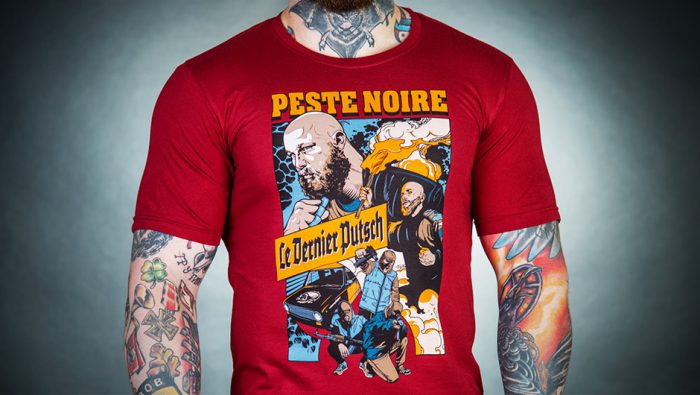 Militant Zone being good businessmen understand that their fanbase is incapable of buying their own music and have countered such a problem by releasing a ridiculous amount of records just before the quintessential Anarcho-Fascist holiday, Christmas! Peste Noire have moved away from previous French Folk influences in order to fully embrace French rapper Kaaris and to use his music to create Black metal influenced Nu-metal. Beginning with "Le Dernier Putsch" music video which sees Famine and Alexey playing white gangsters with mentally deficient men dancing around holding knives before ending the video by throwing a Molotov Cocktail. The mannerisms of Famine rapping with a weak half rasp is hilarious as the music is completely forgottable. Though we must give credit for Famine being the only person in France currently capable of making good lyrics in the French language due to his belief in the destruction of the modern world.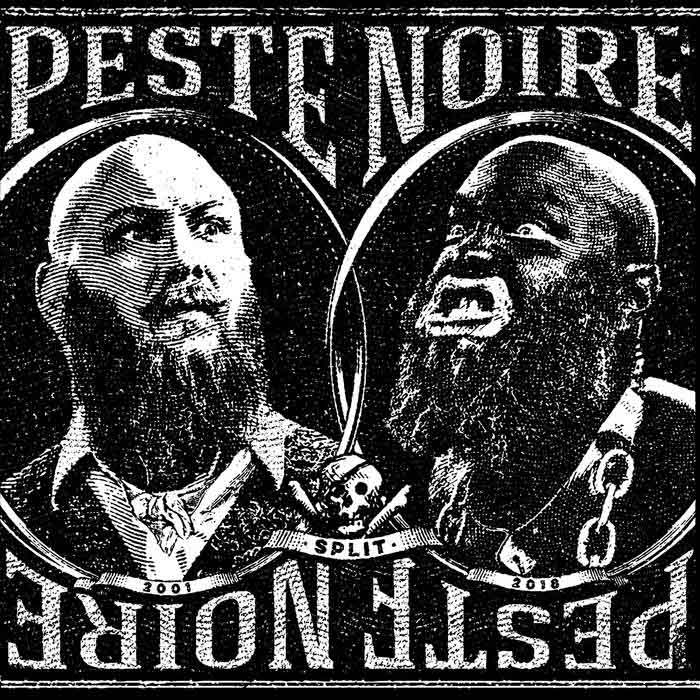 Some time after the music video, the album was released and Famine shows his incredible ability to make money through what is average music at best. By dividing the album into a La Sanie des siècles……. rehash and a Nu metal/rap part, Famine keeps his loyal fans that are convinced that his first release is a classic and he also gains leftist fans who will say "He no Nazi because he do black people music" and can then convince the mainstream media that he is pushing music forwards with his juxtaposition of Black metal and rap while anyone who is musically literate knows that this is rock and Nu-metal with trap beats. Black metal was once the most subversive music alive but Famine has succeeded in doing what Kam Lee did to Death metal when he rapped "YOU THINK YOU CAN LEAVE ME". He made Black metal something so easy to consume, that even children could fully comprehend this.
M8L8TH have released once again the same album except this time the random metalcore arrangements give way to static rock making this even more digestible than their previous releases. Nothing has changed as Alexey sings to get his fans riled up and then just rants in a high shriek while third rate Heavy metal and punk riffs play before the eventual breakdown or tremolo picked makes way for the calm rock interlude. Nothing has changed and this is more of the same and is probably what Ulver were attempting to do back in the day, though they could actually connect melodies.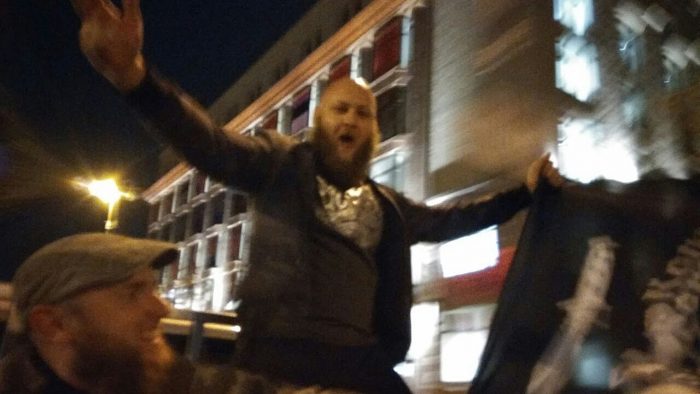 The ultimate trick Militant Zone accomplished was the three song EP collaboration of M8L8TH and Famine. The whole thing is based on French Lord-Troubadour Bertran de Born and his accomplishments. A very great man that definitely does deserve to be honored, but not with this idiotic record. This is exactly the same as every M8L8TH release ever but with Famine rapping from time to time. Promise a collaboration, make sure the collaboration stays within what is known, profit.
Every individual involved in this project has completely forgotten what makes Black metal great and has allowed a set of values based on reality to be obscured by money and edgy low grade Neo-Nazism that is repackaged for any idiot to enjoy during the holiday period. The Norwegians already showed us how to portray Nationalism, Satanism, Bravery, Nobility etc in music without resorting to making message music or hipster tactics of mixing together disparate musical elements to reproduce the failures of the past. Behind this veil that Militant Zone do so well in distorting the truth, there is only the worst of metal in Nu-metal and Metalcore with herd behavior of the least intellectual kind. Avoid any of these artists and ignore anyone who enjoys anything found here.
Tags: Alexey, Avoid at all costs, Coup de Grâce, famine, Le Dernier Putsch, M8L8TH, Mental Cancer, Militant Zone, nsbm, peste noire, PESTE NOIRE - split - PESTE NOIRE, reconquista