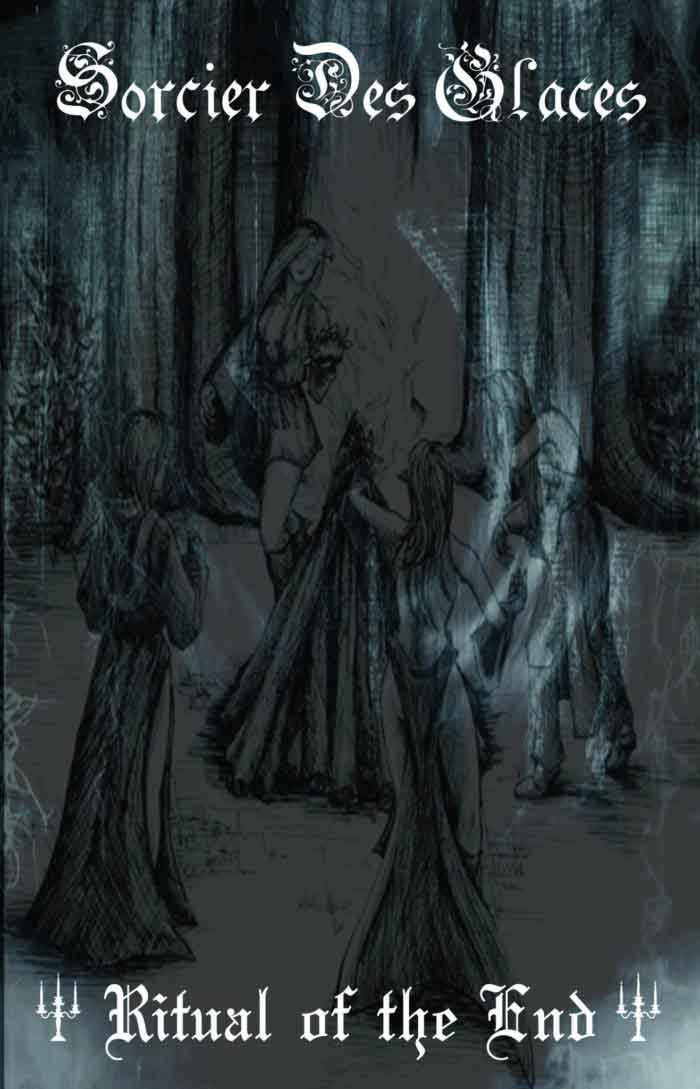 Sorcier des Glaces' Ritual of the End, some of The Best Underground Metal of 2014, is coming out soon on compact cassette courtesy of Dread Records. French Canadian black metal maniacs who drive beat up old serial killer vans from the 80s like Buffalo Bill's should pick it up. Everyone else should listen to Snowland MMXII and hate the human race.
(PRE-ORDER) SORCIER DES GLACES – RITUAL OF THE END (CASSETTE) at www.dreadrecords.net
Sorcier Des Glaces fifth full-length album, featuring seven rituals of ice and darkness. Seven blackened hymns of Cold Primitive Metal from the northern desolate landscapes of Quebec. Old school to the bone, yet melodic, powered by a crushing metallic production. Ritual of the End features a cover of the mighty Samael's "Macabre Operetta" from their 1992 album "Blood Ritual". Limited to 100 copies.
Tags: Black Metal, cash grab, compact cassette, hipster bullshit, reissue, sorcier des glaces