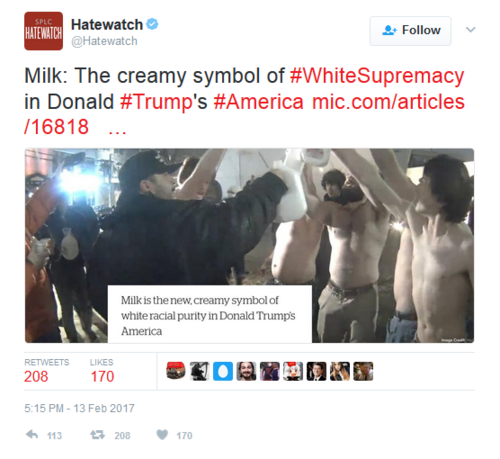 The Southern Poverty Law Center's Hatewatch feed and Mic Media claim milk is "a new, creamy symbol of white racial purity in Donald Trump's America". Yes as a white man with orange skin is president, cow's milk is racist even though European, African, Middle Eastern, and Indian populations are all lactose tolerant. Cheese and yogurt sauce anyone?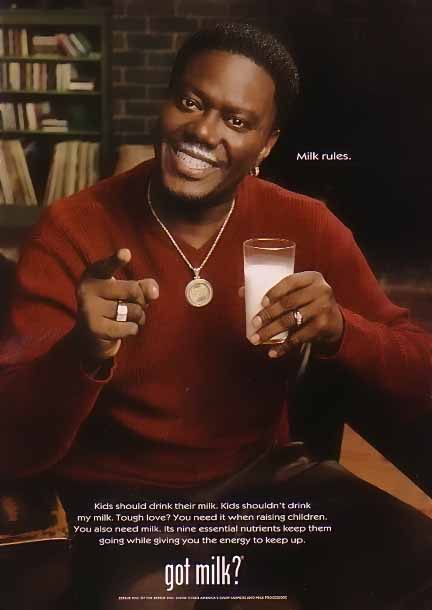 Mic Media found a Youtube video of a bunch of "skinheads" chugging milk shirtless and said milk was racist as "skinheads", Hitler, and the Jew Hunter from Inglorious Bastards drank milk while Chinese people are lactose intolerant. Peak leftist delusional idiocy has been reached.
The Marxists and queers will soon be claiming that heterosexual reproductive sex will be anti-LGBT as it makes more people and isn't committed exclusively by self-centered, diseased hedonists their own sexual pleasure. Two people of the same gender can't reproduce? "That's so cisgendered. Fucking breeders." For leftists, anal sex is more important than global warming. Wait they already did that decades ago while diverting global wealth to the totalitarian third world, impoverishing the western working class, and branding everyone who complained about it a Nazi. Sodomy is legal though!
Tags: antifa, censorship, donald trump, hatewatch, homosexuality, milk, racism, sjws, social justice warriors, socialists, sodomy, southern poverty law center