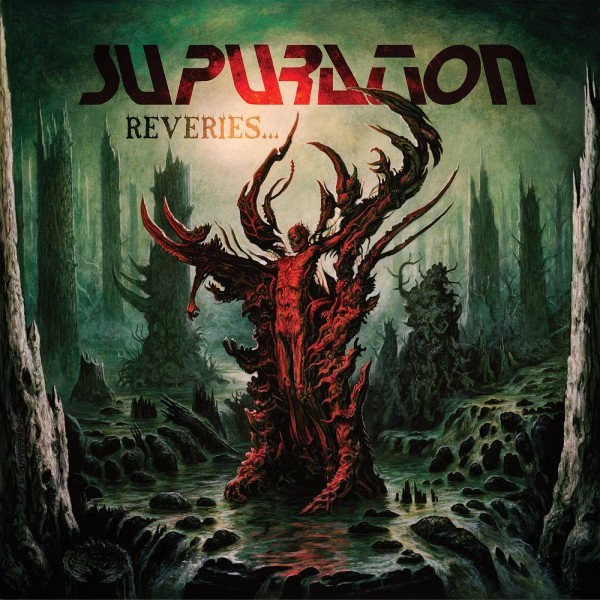 Back in the early 1990s, Supuration grew from a gore-oriented grindcore band into a death metal band, and then infused the mix with brainy indie/alternative rock of a progressive nature, carrying forward all three influences in varying degrees of balance.
Two decades later, the band plans to release Reveries of a Bloated Cadaver, a modern recording and high-value re-envisioning of the earlier songs with more technical playing, better production and improved cover art. To tease the fans, Supuration released a video for "Suffocate Through Asphyxia" that shows the direction this album will take.
Interestingly, the band preserve the underground metal focus of this material and take it in the proficient but still intensely violent and alienated direction that bands like Autopsy and Entombed embarked upon toward the mid-1990s. Improved playing and more adept tempo changes distinguish the original material of these songs, which appears somewhat reorganized to present itself more distinctively, and place it into a fully modern death metal sound.
It will be interesting to see what they do with other tracks that had more of a grindcore or alternative rock orientation back in the day. Supuration was the original alternative rock/metal crossover, but was ignored by the media because it retained its metal-ness instead of making metal-flavored Fugazi clones like the recent spate of media darlings. Maybe the band will reclaim its position in history with this upcoming release.
Tags: alternative metal, death metal, Heavy Metal, progressive metal, supuration