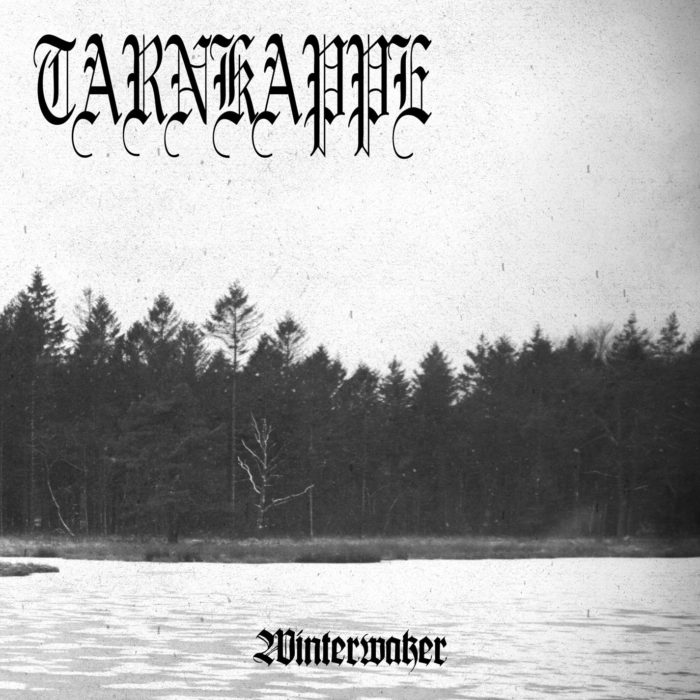 Dutch black metal band Tarnkappe are streaming their entire upcoming Winterwaker album on Soundclound. Featuring members of Kjeld and Kaeck, Winterwaker is one of the Death Metal Underground staff's favorite releases of the year: Tarnkappe summon back fond memories of early Gorgoroth, Zyklon-B, and Niden Div 187 refined into effective melodic narratives instead of merely another "cool riff" band aping Darkthone in pop punk songs, which is what Fenriz and Nocturno Culto have been doing themselves for well over a decade.
Black Metal the way it was meant to be played, raw, aggressive, cold and with underground attitude!
Grim & cold Black Metal from Dutch soil!

As a small country, the Dutch are far from doing bad when it comes to their contribution to the black metal scene, on the contrary and Tarnkappe proved this in 2014 with "Tussen Hun en de Zon", a largely left unnoticed record of great magnitude, shame on you all! As a project of two members of bands such as Kjeld, Salacious Gods, Lugubre these guys are deeply rooted in the underground.

'Winterwaker' (meaning "Guardian of Winter" in English) by Tarnkappe is the follow-up that proves this quality-approach in full. In this case you will be caught by surprise totally, since this is a classic Black Metal album that needs to be heard. We would dare say this the traditional 90's Black Metal record we all have been waiting for, records like this are not made anymore…

If you enjoy your Black Metal with an organic, natural sound, Tarnkappe will be on your to get. We would say that Tarnkappe revives the old 90's Scandinavian spirit in full, but this would not justify what this band has achieved here. They are original enough to have their own sound. Great songs, razorsharp guitar riffs, insane vocals and a topnotch production is what you get. A hypnotizing, gloomy setting that makes this release sound ritualistic and captivating. All delivered in an ice-cold artwork.

If you like it cold, grim and traditional, and still feel melancholic on the early 90's scene, then you need Tarnkappe!
Tags: Black Metal, Dutch black metal, hammerheart records, stream, tarnkappe, upcoming release, winterwaker