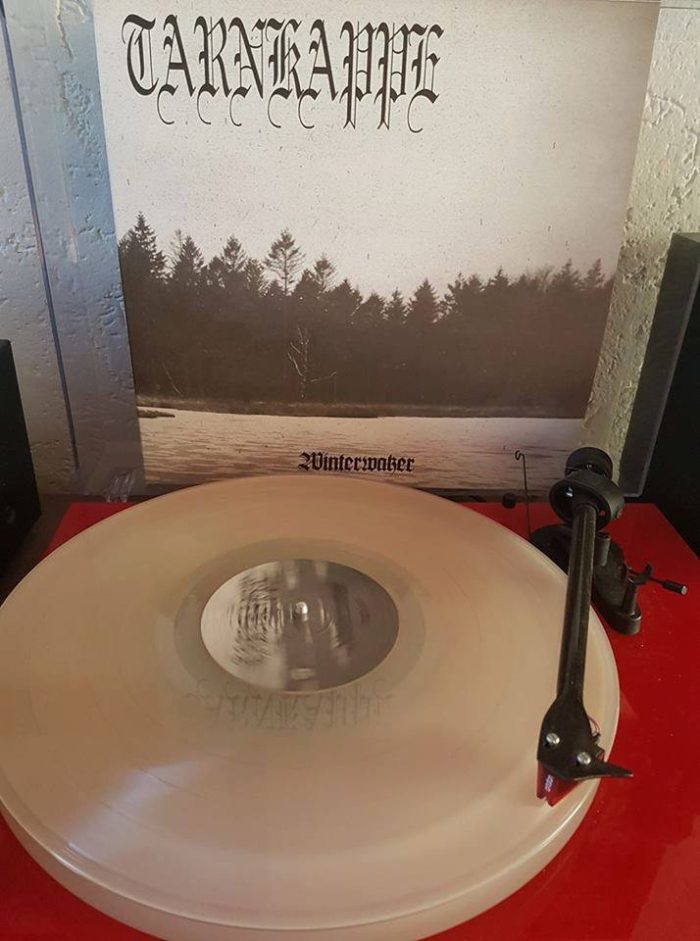 Tarnkappe's Winterwaker, one of The Best Underground Metal Albums of 2016, was released today on CD and LP from Hammerheart Records. Winterwaker was digitally released late last year and the physical release delayed due to pressing plant backlog.
Today is a frost day, the temperature is not rising to 0 Celsius, so the only fitting soundtrack is Tarnkappe's "Winterwaker" !!! Ice-cold, grim and frostfrozen, just like the weather today. Sure, believe the hype and follow the hipsters who buy the same records, all of them, the M***'s and B*******'s of this world…THIS is killer Black Metal…enough said…
LPs and CDs are in stock now at Hammerheart Records.
Tags: Black Metal, compact disc, Dutch black metal, hammerheart records, tarnkappe, the netherlands, vinyl, winterwaker