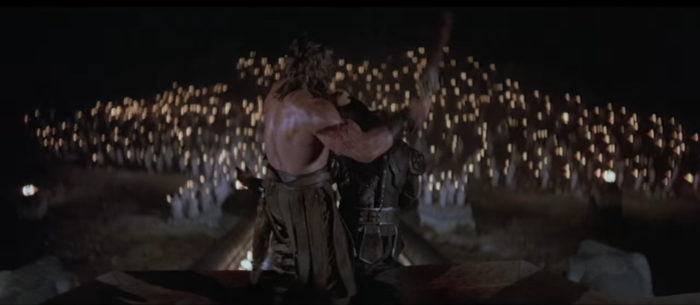 2016 is over. The funderground mentality continued spreading forth, infesting metal over the last year just the same as it had in the decades past the genre's artistic high-point in the early nineties. Rehashes of past greats pandering to a lowest common denominator audience continue to dominate the release schedules of metal labels all too willing to please the lemmings with music fit to safely ignore during drunken socializing. Ever-flowing streams of posers are desperate to be rock stars, pumping out plagiarism, and paying their way to record deals. File sharing and streaming reducing the cost of hearing new music to essentially nothing has led fans to constantly consume whatever is new regardless of quality. However the purging is at last at hand. The day of doom is here. The filth who have lied and corrupted the underground must be cleansed while the commendable elite few will remain.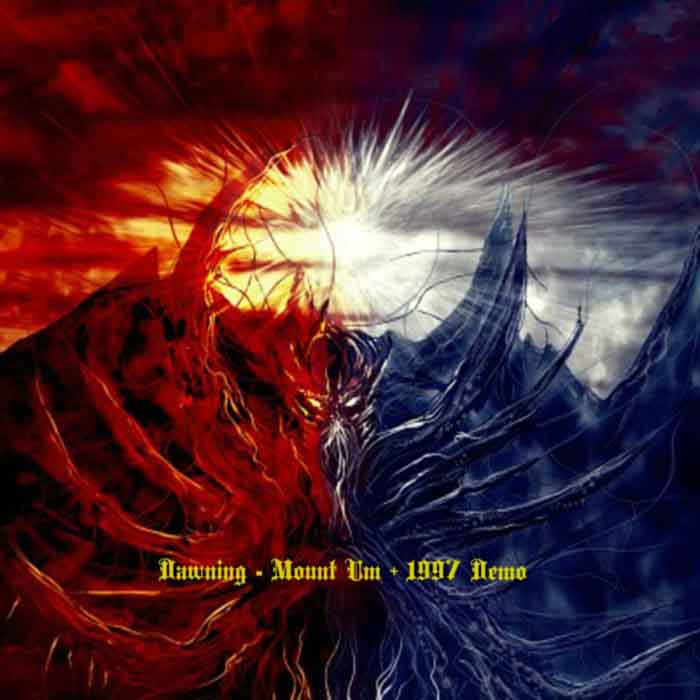 Dawning – Mount Um + 1997 Demo (Hate Your Guts Records)
Dawning successfully craft viral riffing reminiscent of Emperor into gothic sonic cathedrals similar to those of Celtic Frost the mid 1980s. The keyboards echo Summoning and continue the melodies expressed in the guitars rather than just playing what appear to be just the root chords of the riffs as in early Emperor. Dawning's grand compositions are a pleasure to behold as their riffs slowly cocoon and  transmogrify into novel life bursting forth through the remains of the old reflecting cosmic cycles of impending certain doom. Mount Um + 1997 appends to the new release what older material mastermind Steve Cefala judged as Dawning's best to form a full length featuring zero filler.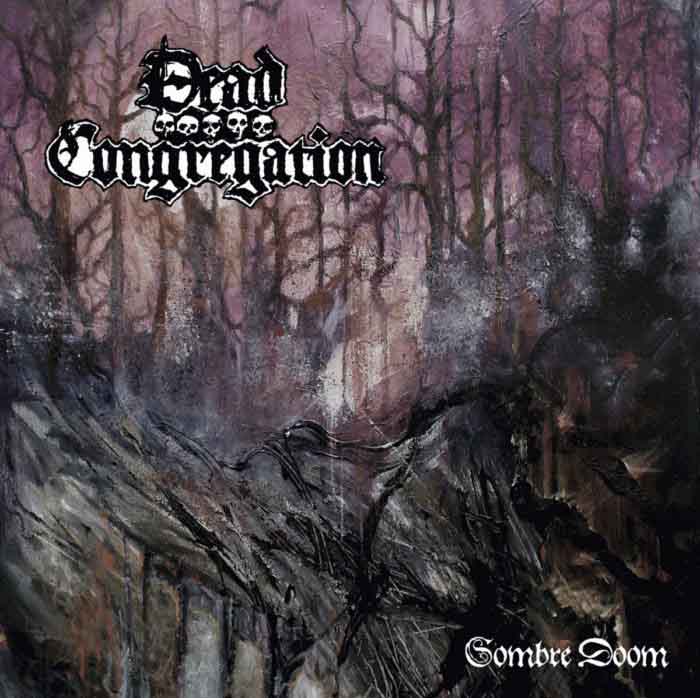 Dead Congregation – Sombre Doom (Marytrdoom Productions)
Dead Congregation are one of the leading more atmospheric, contemporary death metal bands and one of few to continually produce listenable material. On their Sombre Doom EP, the band successfully demarcate (similar to Incantation's Diabolical Conquest) the more atmospheric funeral doom elements into the first track, using the cathartic, almost brutal death metal of the second to rhythmically resolve the built up tension. In this day and age of cash grab releases meant for compulsive collectors, a band releasing only their worthwhile material, however brief, is rather refreshing.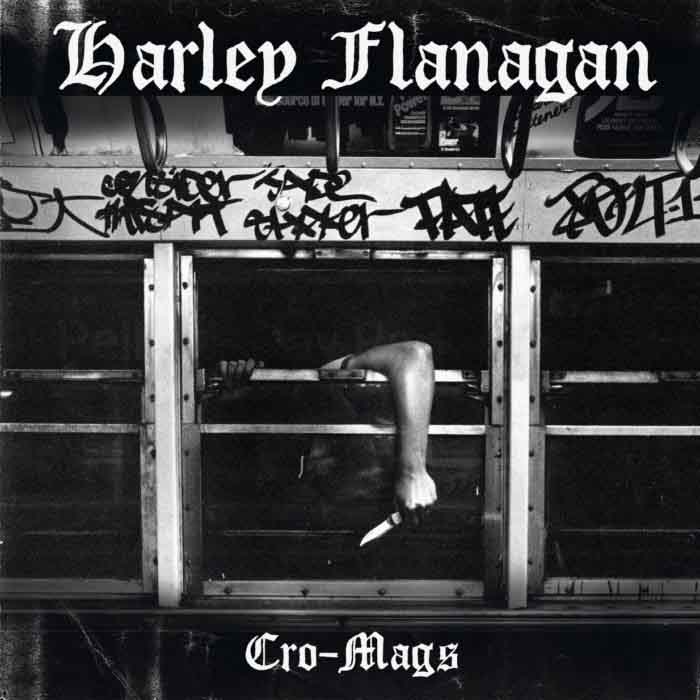 Harley Flanagan – Cro-Mags (171-A Records / MVD Audio)
Harley Flanagan, a founding member and original bassist of the Cro-Mags, offered up a solo album merging the styles of the first two Cro-Mags albums, the crossover thrash of The Age of Quarrel and speed metal of Best Wishes (after Flanagan starting performing vocals), into a cohesive whole. Cro-Mags' songs are based around distinct individual riffs letting Harley effectively express his extreme disillusionment towards emasculated modern culture and the sheepishness of humanity as an entire species.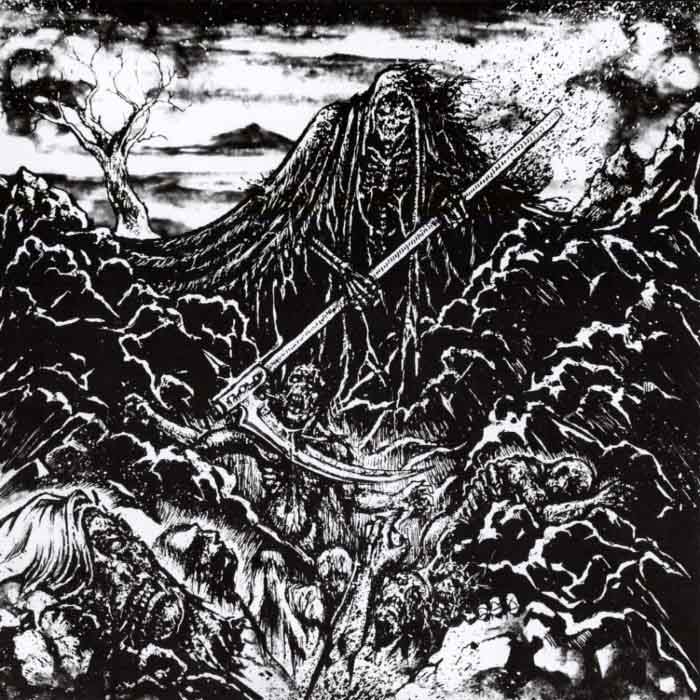 Infamous / Gratzug – Split (Hammerbund)
As with most splits, one half is much stronger than the other. Infamous bring the goods here; Gratzug drone mediocre black metal with simple melodic progressions probably recorded in a bedroom. Infamous echoes Absurd and Ildjarn's punk rhythms to bring virtus to what would otherwise be merely sentimental melodic black metal riffs. The layering of melodies helps overcome this too, each subsequent one commenting on the previous. The end's return to the starting point allows one to experience the first riffs in a new light, profoundly revealing what the commentarial elaboration had merely hinted at.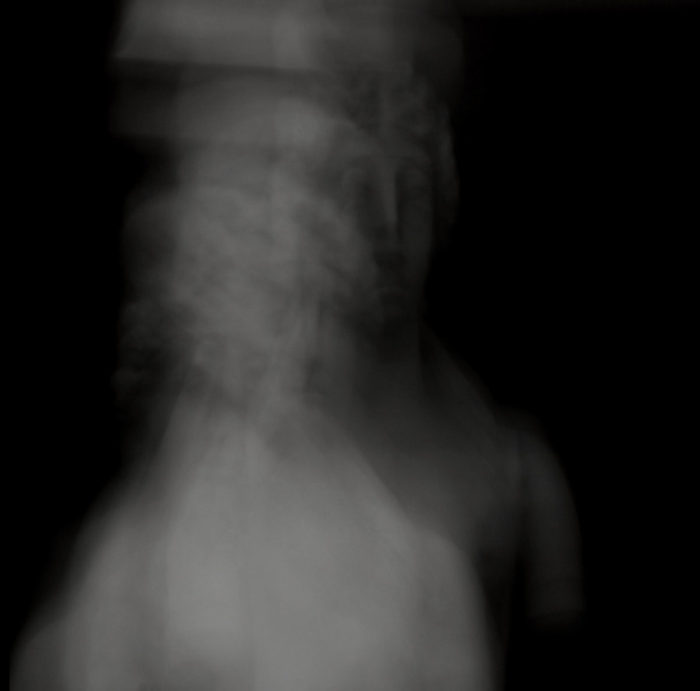 Kshatriya – Vsque ad Sidera Vsque ad Inferos (Eremita Produzioni)
Kshatriya interwine primitive Beherit and Ildjarn style riffing with long Hellenic black metal melodic fills on Vsque ad Sidera Vsque ad Inferos. The d-beat drumming lends Kshatriya an uncommon martial vigor, the strange spoken word interludes let Vsque ad Sidera Vsque ad Inferos be the soundtrack to a hermetic warrior-poet laying waste to the dishonorable filth who walk the earth like demons, and the cyclical song structures emphasize the inherent impermanence of existence with death merely allowing the mortal flesh to be recycled into younger life.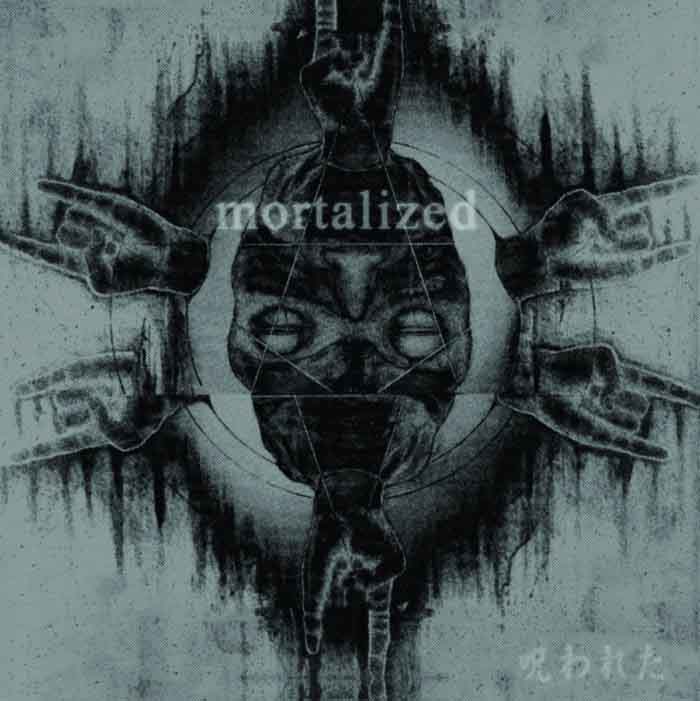 Mortalized – 呪われた …Complete Mortality (Blastasfuk Grindcore)
呪われた …Complete Mortality is another riff bible from Takafumi Matsubara (Gridlink and Hayaino Daisuki). Riffs are arranged into bits of blasting grindcore fury or short heavy metal narratives. The styles are immensely varied from crust to N.W.O.B.H.M. to black metal, allowing listeners to experience the full breath of Mastubara's boundless creativity. Mortalized never got around to recording a studio album becoming yet another band that never was; Complete Mortality is a properly encompassing epitaph.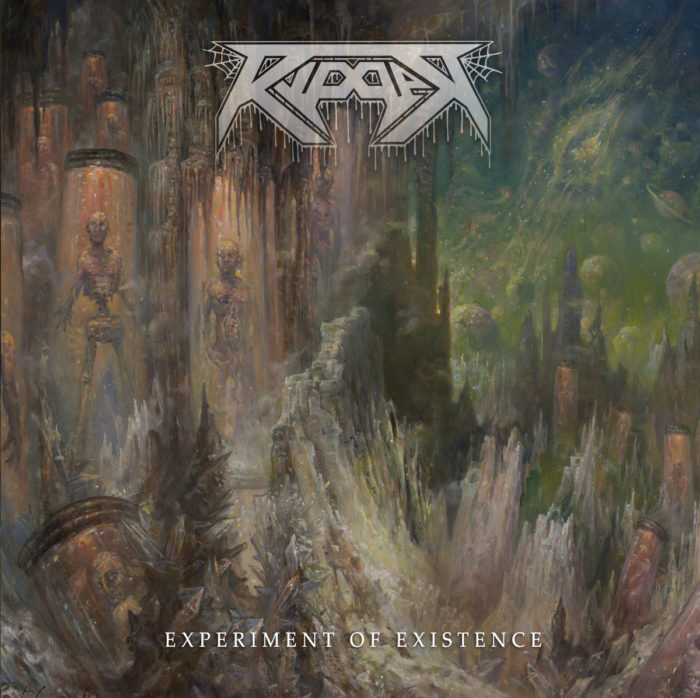 Ripper – Experiment of Existence (Unspeakable Axe Records)
Ripper use the extreme speed metal of Merciless as fuel for a blitzkrieg in the manner of blasting Morbid Angel influenced black metal such as Immortal's Blizzard Beasts and Angelcorpse. The aftermath is a non-stop proto death metal artillery barrage from start to finish. Experiment of Existence leaves headbangers dazed and whiplashed by a monolithic, unknown compelling force experienced by few in the third millennium. The only suggestion for improvement would be for Ripper to adopt a combined arms approach of varied riffs in flexible song structures as used by pure death and black metal to leave lasting material impressions beyond merely of the sound of the band as an entire entity.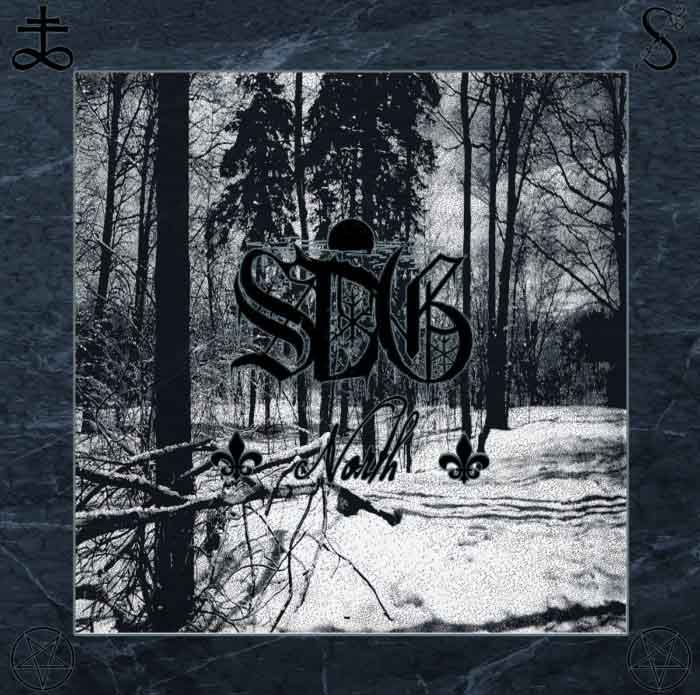 Sorcier des Glaces – North (Obscure Abhorrence Productions)
The Wizard of the Ices returns with another album of flowing arboreal black metal compositions. The keyboards from Sorcier des Glaces early days are thankfully gone and replaced by multi-tracked and layered guitar parts but the riffs composed of extended tremolo-picked melodies remain and the vocals are now aggravatingly overloud. Many of the songs on North resemble a Philip Glass arpeggio-filled score for witches flying at high-speed through a dense forest populated by the commonplace, naturalistic horrors of life.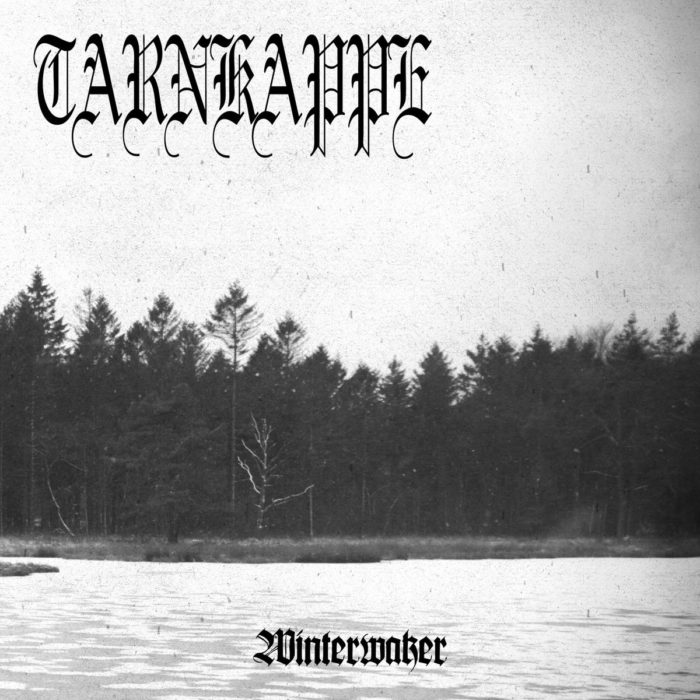 Tarnkappe – Winterwaker (Hammerheart Records)
Tarnkappe provide narrative to the fury of later Gorgoroth, intertwining melody and rhythm to pick-up beats ordering the march to continue with not one step back. Winterwaker's riffs saw together like Zyklon-B but resolve in the almost call and response fashion as Master's Hammer but less speed metal and with the guitar enslaved vocals more a mournfully tragic call to arms than a possessed raving occultist. Precisely spaced tempo shifts into slower melodic passages and rhythmic fills prevent Winterwaker from becoming another monotonous slab of flowing black metal until the initial riffs return reinvigorated leading to triumphal melodic apotheoses to conclude each of the campaigns.
Album of the Year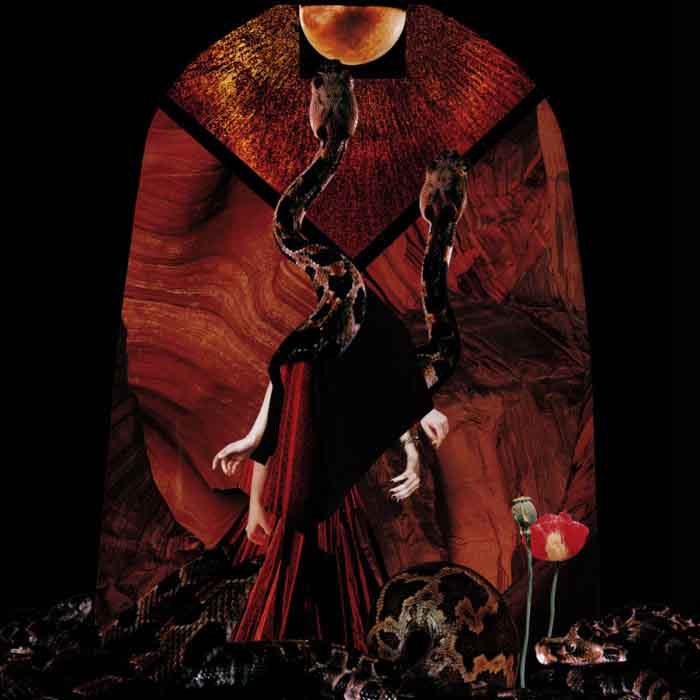 Serpent Ascending – Ananku (I, Voidhanger Records)
Ananku sees Jarno Nurmi's solo project Serpent Ascending shed its speed metal skin to numerologically reveal inner melodic truth inherent but yet unheard in death metal riffing. These riffs serve as baseboard for Serpent Ascending to summon otherworldly but aptly layered leads and guitar harmonies similar in style to Nurmi's prior band Desecresy, creating compositions that can superficially be compared this time around to the atmospheric death metal of Therion. The advantage over Desecresy and Therion is that Serpent Ascending approaches the flexibility afforded by this contrasted riffing with the aggressiveness and urgency of Sepultura. Detractors will decry this as simpleminded or mainstream but not meandering is the right choice. No fat allows Serpent Ascending to compose cohesively flowing black metal that awes listeners with overwhelming power, imparting the emotions behind the greater ancestral truths Ananku attempts to convey. Nothing in any of the eight tracks is extraneous to the album's barely thirty minute length meaning that it can be constantly replayed to further explore the crevices of its melodic caverns. Ananku is easily the best and greatest metal release of 2016.
Reissues
Tags: 2016, ananku, best of, Black Metal, crossover thrash, dawning, dead congregation, death metal, Grindcore, Harley Flanagan, infamous, Jarno Nurmi, Kshatriya, mortalized, ripper, Serpent Ascending, sorcier des glaces, steve cefala, Takafumi Matsubara, tarnkappe