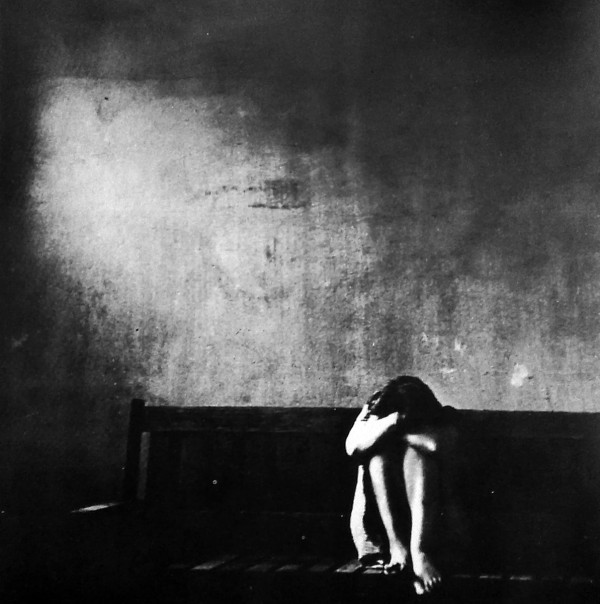 The audience for this album are the same people who are fooled by magic shows at carnivals, speak in tongues at revivals, buy the latest iGadget sight unseen, and smoke in bed. If you claim to like this album, you are either not paying attention or merely a fool. Like every sell out, it is designed to cater to the lowest common denominator, which generally recruits idiots.

Thantifaxath combine trivialist "progressive," minor key black metal riffs, and indie rock to make what they call "depressive suicidal black metal." Songs start with basic black metal-ish riffs, but instead of featuring a varied internal texture, these are uniform with an equal number of strums per chord and chords generally changing on the beat, creating a drone effect. The band then play "progressive" riffs that amount to showy but not all that complex guitar and sonic technique used as distraction, and then get to the main point, which is minor key indie-rock riffs that feature the hook to the song. If you can imagine LSD guitar practice plus a basement black metal band ending up in a cover of someting off Daydream Nation, that is the sum total of Thantifaxath.
While the sin committed by Sacred White Noise is insincerity, its musical failing comes from being essentially contentless and relying on fireworks or pop techniques to fill in the void. What does this album communicate? According to people who claim to love DSBM, they find an emotional rush from this in realizing how horrible life truly is. But how is that different from emo? Late 80s emo achieved the same thing but it kept the pop more visible, so it could cry through the tears, as the saying went. This band wallows in its sadness and then plays random music over the top to distract from how fundamentally simple it is.
Thantifaxath use questionable "black metal" riffs. The riffing is essentially static such as that which bands like Nile or Necrophagist used, where the point was to play a chord in a certain rhythmic pattern and then add an extended fill so it seemed like a death metal riff, despite having more in common with Elvis or Lynyrd Skynyrd than death metal. These parallel the "progressive" playing, which seems to focus on finding a whacky guitar technique (whacky: odd, ironic, rarely used — because it is useless for expressing anything but musical confusion) and repeating it at different notes quickly and erratically. Sometimes this becomes comical when these patterns resemble familiar phone numbers or radio jingles. Its indie rock is clearly its heart, because the full melodic hook comes out here, but it does not distinguish itself from thousands of other bands in this area.
In summary, Thantifaxath create directionless melodic wandering at a slow pace with a hookish atmosphere in three styles, doing none well and fooling only those who have no particular ability to pay attention for prolonged periods of time. At its best, its melodies resemble the wandering style that Celestia brought out, but this style owes more to lack of purpose than to any idea or feeling it communicates. An astute observer will notice that for all of its supposed variation, this album expresses only one mood and it never changes — only is interrupted by distraction — and that it applies technique uniformly to create sonic wallpaper from even the most "different" pieces. To its audience, who apparently are so deep in self-pity that "depressive suicidal black metal" seems important, I have a word of advice: cut harder.
Tags: celestia, depressive suicidal black metal, indie metal, indie rock, nile, thantifaxath