This article is a counterpoint to Jon Wild's
Social functions of heavy metal music.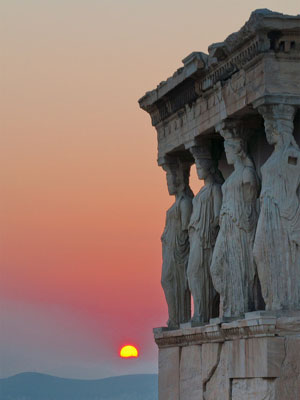 The question of why humans invented music—and continue to be enthralled by it—has long puzzled scholars. While some, including Charles Darwin, have guessed it grew out of a courtship ritual, recent research has focused on its ability to strengthen bonds within a community. Think military marches, or fight songs at a football game.
I disagree. In my view, music is a cognitive hack. It taps into a number of different pre-existing ways that our brain uses to interact with and make sense of the external world, not least our inherent hard wiring for pattern recognition and the (evolutionarily useful) enjoyment of discovery, surprise and invention.
Steven Pinker calls it "auditory cheesecake, an exquisite confection crafted to tickle the sensitive spots of at least six of our mental faculties." Its ability to harmonize a social group is secondary, or at least in historical terms probably came after the psychological/cognitive side of things. Music's social functions aren't the reason for our having music in the first place, but are consequent to its tangible nature and the internal responses it produces in us.
Musicians do well [supposedly] in the evolutionary stakes, not just because music works for humans like feathers do for a peacock: ostentation/display of a purely secondary characteristic that doesn't really do anything by itself, but communicates "I have so much spare resources to expend I can put effort into this pointless shit and still be walking around in one piece — I must be a worthy mate!", but more-so because a sensitivity for music demonstrates a mind that's strong at apprehending pattern and detail; kind of like success in sport demonstrates physical fitness.
Sociological explanations of music almost always confuse causation and correlation, not to mention that the research methods often sound a bit phoned-in; check out this from the study mentioned in the above linked article:
112 adults recruited online filled out a series of surveys. One measured their "need to belong," asking them to agree or disagree with such statements as "If other people don't seem to accept me, I don't let it bother me." A second measured their emotional reactivity by assessing their agreement with such statements as "I get upset easily."

A third survey measured their emotional and physical reactions to music. The researchers found their response to music has a "unique predictor" of the need to belong, above and beyond their general emotionality. In short, those who reported a greater need to belong also tended to have more intense involvement with music."
I don't doubt the findings (although it's not unknown for academics to fake research to get the conclusion they want), but I wouldn't be willing to base a theory of music's origin on them. This case may boil down to a question of origins within the individual versus the social functions that allowed society to tolerate music. In other words, origins versus utility.
The information seems to paint a pretty narrow picture of music and of certain types of people. Yes, some music is part of a social experience, but some however is a very private pleasure. Many great musicians spend a great deal of their time introverted and happily practicing by themselves, something that simply wouldn't make sense if this study's conclusions were more broadly evident.
In a similar way, sociological studies of metal have always missed the mark, because they view the social as primary, rather than seeing that people might listen to a certain type music for, ye know, the music. For some sorts of music — the kind where the actual music doesn't matter beyond a few simple features (e.g. 4/4 kick drum accent on every beat, easy melody, interchangeable lyrics about partying, sex etc) — the social experience is undoubtedly about all there is to it.
For something like metal, which takes a bit of effort to construct and to get into it's a different story. In these case people usually get into the music because certain melodic shapes, harmonies, disharmonies, timbres, trigger off a kind of deep rooted psychological semiotics, coupled with some semi-learnt information on musical forms – and the feelings and ideas that these together help communicate appeals to them. The music symbolizes some emotion or idea that they find meaningful.
While that is closest to the idea of social harmonization as proposed by this article, it's also entirely different in that there is not a central social force causing people to harmonize to it. Rather, there's an offering, like a flower with bright colors, and bees of their own volition come to take its message (pollen) along with its appeal (nectar).
Looking at some of the most obvious descriptions we tend to attach to metal music: 'assertive', 'violent', 'primitive'… Perhaps these descriptors aren't really all that arbitrary or socially-defined; rather the music really does hearken back to things you could fairly associate with those descriptions.
Imagine the sounds of primates screaming at each other as they bite and tear shreds off one another, the din of battle, etc. These impressions embedded somewhere inside our psychology from generations past are brought to the forefront by metal. If rock 'n roll is the rhythm of sex, then metal is the rhythm of battle, of running, of methodically tracking then pounding the skulls in of prey.
Add this to the cognitive 'cheesecake' delight that music is designed to excite, then metal becomes that feeling of a fight well fought, of victory, of dinner time after a successful hunt, and all the resulting endorphin rushes that all these things would've induced in our ancestors. Which takes me back to the cognitive hack: metal sounds like life, but turned up to 11.
Tags: academia, Heavy Metal