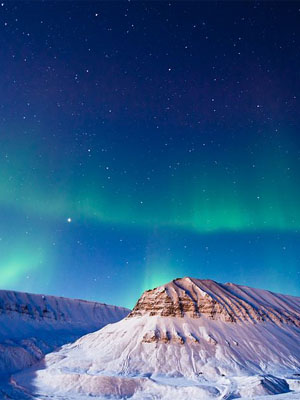 In the mainstream press, black metal has a reputation for being solely misanthropic, heavily distorted anthems of aggression and despair that are defined by their primitive minimalism.
While this may hold true for the majority of contemporary bands, this view overlooks the foundational bands of the genre, who possessed a deft sense of melody and the focus to create longer compositions that allowed for more introspection.
Just as black metal musicians created a more minimalistic form of death metal, some were able to apply the same approach to the ambient and neoclassical genres, crafting tracks that through the use of repetition, stirring melodies, and tonal variation reveal the genre's primal elegance without need of layers of distortion.
Given the news that Neptune Towers is being released on vinyl and Burzum is releasing an album comprised entirely of electronic music, now seems a fitting time to investigate this interesting subgenre and how it arose from black metal in several instances.
Favoring simple but expansive compositions, contemplative melodies soar over mild arpeggios; in addition to a few tracks of industrial nihilistic deconstruction. Through the utilization of modern technology, Burzum makes narrative and meditative music that like its inspiration Tolkien, takes the participant on an internal journey to another realm.

http://www.youtube.com/watch?v=BajdtSD0eWk
http://www.youtube.com/watch?v=30lt14WQ1w0
Neptune Towers
A side project of Darkthrone's Fenriz, in Neptune Towers haunting melodies glide over dark drones while otherworldly noises color the backdrop. Evocative tracks signal the coming to Earth of a yet-unknown alien species or perhaps the future evolution of humanity, the soundtrack to the future.
This band fuses its earlier black metal style with the industrial, pop, and ambient genres, featuring melodies that would not be out of place on a metal album, but pairs them with repetitive trance-like drums, synths, and found sounds that coalesce into epic moments before fading away like the rays of a burned out sun. Fans of multiple genres should appreciate this one.
Elegant and skillfully composed tracks celebrating the beauty of nature in their simplicity reveal a greater depth of expression than would be possible with over-produced tracks. Just as he did with black metal, Ildjarn with compatriot Nidhogg reduces neoclassical music to its most basic form and builds from it an enchanting structure.
A side project of Graveland, with Lord Wind martial drumming and heroic melodies bring to mind the battles of old, while synths and choruses expand the project's horizons, providing reach to contrast with the grounded and earthy rhythms. Well-crafted neoclassic folk music, this is the further continuation of Graveland's second stage.
Tags: Ambient, beherit, burzum, dark ambient, darkthrone, graveland, lord wind, neoclassical, neptune towers