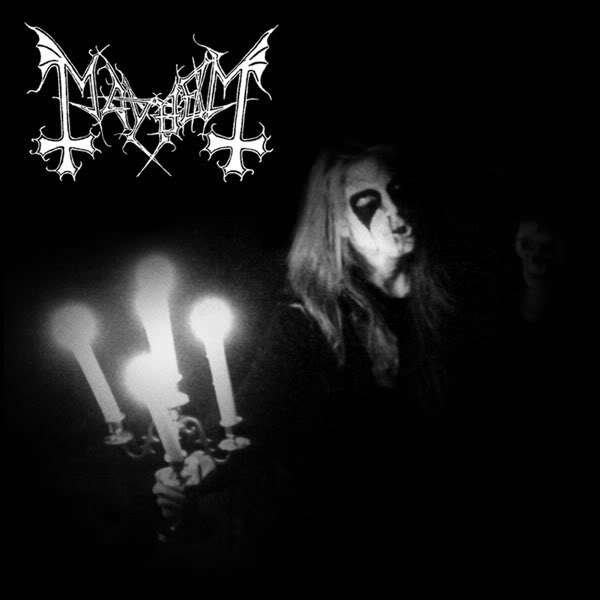 The metalcore explosion — djent, math metal, ultra-jocky tech-death, post-black metal, smooth melodeath — pushed itself to the forefront of most American scenes holding the false banner of metal.
Adolf Hitler's minister of propaganda Joseph Goebbels said that "if you tell a lie big enough and keep repeating it, people will eventually come to believe it." Rock bands that borrow a few aesthetic metal stylings and graft them on to punk songs can proclaim themselves as metal and tell the press which repeats the Big Lie until it becomes so in the minds of most people. Songs shifted their focus from the mythological-historical narrative of metal and like all other rock, became obsessed with the individual, teenage angst, and narcissism. By this method the genetic coding and spirit of metal was wrecked and replaced with just another commercialized product.
Why? Because the spirit that metal music exemplified didn't appeal to the self-obsessed mainstream crowd. They do not seek intellectual and spiritual challenge in the music they listen to. They want quick, easy, disposable background music that reflects and validates the one-dimensionality of the personas they have adopted. Most contemporary metal consumers consider metal to be just another form of entertainment like a football game, superhero movie or reality television. Because of the large number of people that hold that sentiment, the message (and the music as a result) suffers and gets confused.
Heavy metal represents a brave and inquisitive spirit diving into the unknown to find meaning and beauty. It challenges dogma and stasis and rejects conformity and inaction. Its very foundations are based in horror, grim Nietzschean realism, darkness, and the occult. Instead of fearing these dark forces metal admires them a necessary aspect of a full and intense life. It de-emphasizes the individual, reminds us of death, and praises the power of the natural world. The unsafe tendencies of the metal spirit forces the mainstream acts who want to assimilate it to pick-and-choose surface styles that would appeal to mainstream audiences (distorted guitars, fast drumming, etc) and incorporate those alone into their style. At its core this new music is the same as rock, pop and television: no structure, all surface appearance.
The spirit of metal gives meaning to music and forces the aspects of its surface appearance to reflect its inner organization. Without that spirit, what metal communicates to the listener is lost and the aesthetic elements that make up metal become meaningless. That meaningless was the goal of those who would assimilate it, because if they take the core out of the metal, they can turn it into a product for their own purposes. Celebrate the metal spirit and keep it alive through supporting or creating quality metal, because its wisdom and dark splendor is eternal.
Tags: metalcore, spirit, true metal