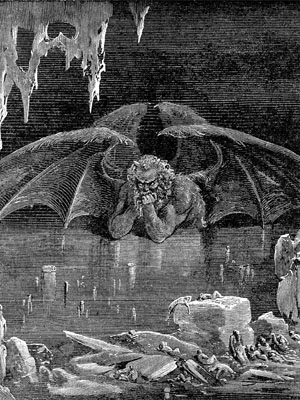 Much as I love the title From Beyond, I think an altogether scarier title would be "From Within." The things that really get you are the ones you can't see because they're behind your eyes. Metal got blindsided by one of these in the last decade.
What happened was that black metal ran out of ideas, and death metal ran out of energy, in about 1995 or 1998 depending on who you talk to. What came after that was metalcore and nu-metal, which are so close in compositional style — both very much closer to rock than metal — that we group them together as nu-core.
The response of metal was unfortunate. Ignoring the advice of sage elders, the metal fans who remained circled the wagons and insisted on ideological purity. No, not of the kind that excludes stuff incompatible with metal, like rock and rap. But literally, a hell-bent desire to repeat the past nearly exactly as it happened.
It's like tourism. Charlemagne fought here, so you stand here and take a picture. Leonardo da Vinci sketched here, so you eat pizza here and Instagram it to your colleagues back home. Metal tourism involves pretending you're Darkthone and it's 1991 for the first time and you're being a massive innovator by coming up with a new sound.
Except you're not. It's 1999 or 2013 and you're in a bedroom with garage band, making another recombinant album for another recombinant audience. They'll praise it to the skies for two weeks, then drift on to something else because basically it's generic, and then popularity becomes a game of making people like your stuff by being their internet buddies.
This kind of toxic environment gave the Full Moon Productions bulletin board such a bad name the label basically quit. FMPers could be counted on to buy lots of records, but that's like 1000 per pressing, and since they're so elite and rare, spend a lot of money on them. Other than that, it was favoritism, infighting, backstabbing, and other pointless activity.
Now, in the unlikeliest of places, Nuclear War Now! productions forum has come to face the same problem — and it's dawning on metalheads that this isn't limited to a specific place or time, but is a universal human failing like hipsterism:
From the Devil's Tomb was pretty good imo, but of course the tryhards will disagree. These fags change taste like underwear. Just look at the recent Wrathprayer thread. Now it is "overrated", but a year ago these same poseurs were worshipping it like it's the best thing ever since sex. – Candlemass
The vitriol picked up speed:
I've come to understand this board is full of kvltist wanna-be's who are in fact a bunch of hipsters trying to follow trends to appear "elite", though only a fractional minority truly "gets it". Thoth
This post isn't designed to mock the NWN board, or even the FMP board, or the people involved. They're important because they've been perceptive enough to notice something that's gone wrong with the metal community: it went within, and in doing so, lost its sense of what made it great. Now it's the emotional equivalent of burnt-out old men, either repeating the past or cynically making derivative crap because they can sell it.
Our future lies beyond these barriers.
Tags: bitterness, cracked plate, hipsters, metal, Satan