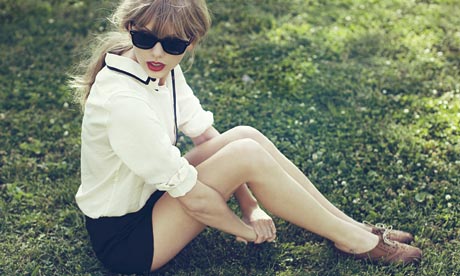 Many don't see this as a metal topic, but as Cianide would say, "Metal never bends!" What does bend, to trends? The hipster and all other people who think a surface-level view of life is important.
A hipster is someone who leverages all aspects of their personality, art and social group for the kind of invisible magic karma points that "popularity" and "notoriety" confer upon the narcissistic personality. Like cultists, hipsters have shattered self-esteem and seek to compensate by knowing things that other people don't know, specifically traded in artistic and cultural artifacts that are special — like the hipsters themselves — for being unique, odd, "different," unconventional, distinctive, etc.
Notice what's missing in there: realistic, accurate, informative and/or useful.
Hipsters originally shunned metal because metal is by nature a warlike genre. We look past the surface level of life's drama, expressed dually by individual narcissism and social group zombie hive mind thinking, and instead pay attention to the situation beyond the individual. The heavy stuff: war, death, metaphysics, infinity, disease, history, the occult and the esoteric.
In 2008, Adbusters magazine blew the lid off the rising millennial hipster epidemic by proclaiming hipsters the dead end of Western civilization. An excerpt:
Ever since the Allies bombed the Axis into submission, Western civilization has had a succession of counter-culture movements that have energetically challenged the status quo. Each successive decade of the post-war era has seen it smash social standards, riot and fight to revolutionize every aspect of music, art, government and civil society.

But after punk was plasticized and hip hop lost its impetus for social change, all of the formerly dominant streams of "counter-culture" have merged together. Now, one mutating, trans-Atlantic melting pot of styles, tastes and behavior has come to define the generally indefinable idea of the "Hipster."

An artificial appropriation of different styles from different eras, the hipster represents the end of Western civilization – a culture lost in the superficiality of its past and unable to create any new meaning. Not only is it unsustainable, it is suicidal. While previous youth movements have challenged the dysfunction and decadence of their elders, today we have the "hipster" – a youth subculture that mirrors the doomed shallowness of mainstream society.
Since that time, the hipster epidemic has only become more pervasive. Famous for being ironic, in order to be unconventional and different, hipsters wander through life making art out of garbage, Instagraming their oddball tastes in food, liveblogging their personal drama, treating their children like press agents for themselves, and generally making society more vapid, plastic, superficial, oblivious, trivial and vain.
Luckily, world leaders and authority figures are stepping in to help out.
First, North Korea is helping by threatening immediate war. But this isn't a war on the USA. It's a war on hipsters:
Some Texans, however, suggested the path in fact led 95 miles south to Austin, the state's capital, and speculated that Mr Kim had taken against the liberal enclave's young "hipster" population.
North Korea probably doesn't get a lot of US papers. They probably don't get too many Americans over there who aren't credulous tourists or formal State Department types. However, they do get the internet. To them, America is an unending stream of Pinterest, Facebook, Reddit and FourSquare. From their point of view, the US = hipsters. So they're taking out the real hipster capital of this place, and hope that will kill our culture like an ant mound poisoned with cianide.
From a completely different angle, Taylor Swift is mocking hipsters with her new single, including Instagram-style photographs, ironic hipster classes, and bittersweet lyrics that are poignant through indecision. She is hoping to curry her fanbase, composed of legions of young women with disposable income, to wage war on the hipster. This might succeed even better than Kim Jong-un's nuclear attack.
And covering the domestic front, Boston's police department are cracking down on hipster house parties featuring boring two-note pop punk bands with ironic themes about getting lost on life's highway. Apparently, the officers are impersonating trendy hipsters in order to figure out where the hip ones are congregating in suburban houses, where they and their bad bands and PBR make noise until 4 am, prompting not one but many homeowners to open fire with rusty old weapons from the last real war.
While by themselves none of these seem significant, when added up these commonalities point to one thing: a world-wide backlash against the hipster and its superficial, ironic and selfish ways. As the hipster falls, metal rises, so we're glad to see this development.