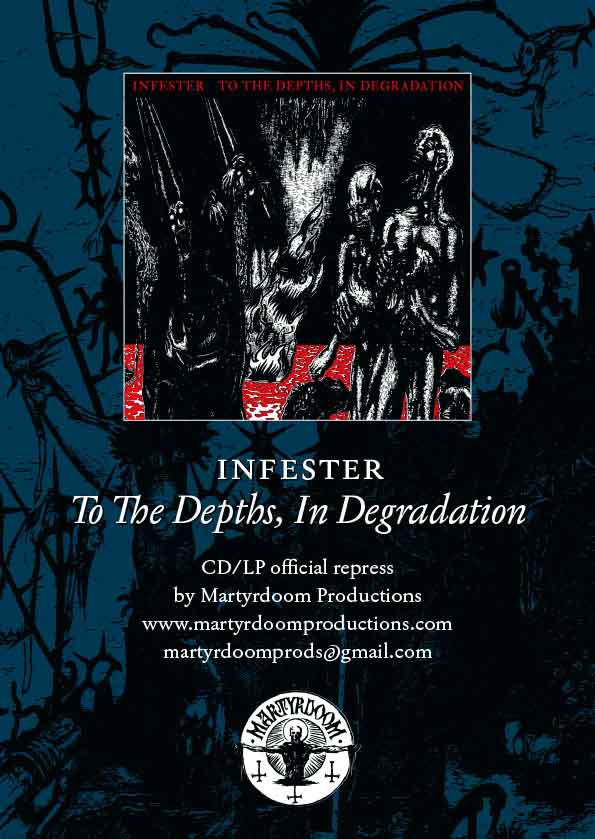 Infester's To the Depths, In Degradation is being reissued early next year by Martyrdoom Productions on vinyl LP and CD. The black and death metal classic has been long out of print with the original CD going for high prices on the secondary market.
Martydoom head and Dead Congregation frontman AV wrote on the Nuclear War Now! Productions forum:
Die Hard editions suck, people getting the regular version are not 'die hard' enough?? Only black vinyl.
Tags: Black Metal, compact disc, death metal, Infester, Martyrdoom Productions, reissue, to the depths in degradation, vinyl