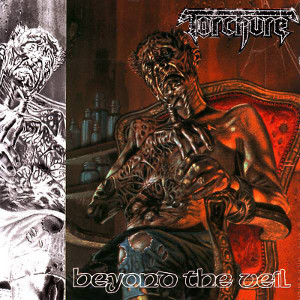 Vic Records re-issues the first album of German death metal band Torchure, whose style of heavy metal infused thunderous death metal saw favorable comparison to early Therion, Morgoth and Miasma.
Formed in 1985, Torchure recorded three demo tapes and two full-length albums which were released on legendary German metal label 1MF. These albums, out of print for two decades, have been aggressively sought by collectors but nearly impossible to find.
Beyond the Veil re-issue contains two re-mastered unreleased tracks as bonus, new liner notes, rare pictures and the original album in its entirety without remaster. You can order it online from Vic Records for € 9,99 and thankfully it is not a digipak.
Tags: death metal, torchure