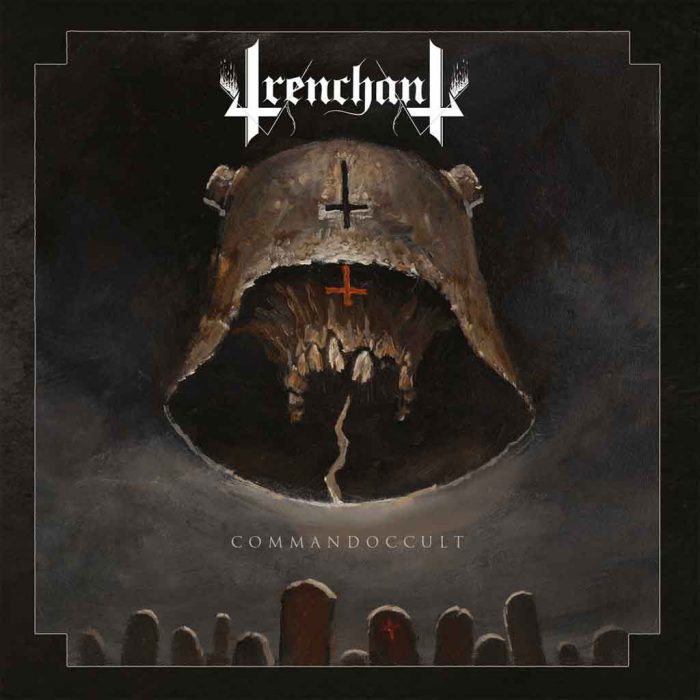 After Emperor peaked with In The Nightside Eclipse, its side project Zyklon-B got more attention. Like Niden Div 187 and Impaled Nazarene, it offered the punk side of black metal over the heavy metal, soundtrack, ambient, medieval, industrial, and progressive influences, blasting out short songs aimed at disruption and encouraging violence.
Thirty years on, war metal has come far from its origins in Sarcofago and Blasphemy and has now begun to go along the same path that underground metal did as it transitions from death metal through doom metal and dark metal into black metal, adding melody and atmosphere.
Luckily some are trying to reign this in so that they do not offer up another genre to the music industry hype machine and fedora-tipping hipster crowd for use as self-aggrandizing adornment, and from this movement comes Trenchant, a musical but recurrently aggressive war metal act.
Today the band released a single, "Yellow Cross Orison," from the upcoming album Commandoccult due out on March 11, 2022 via Godz of War Productions.
Tags: godz of war, trenchant, War Metal