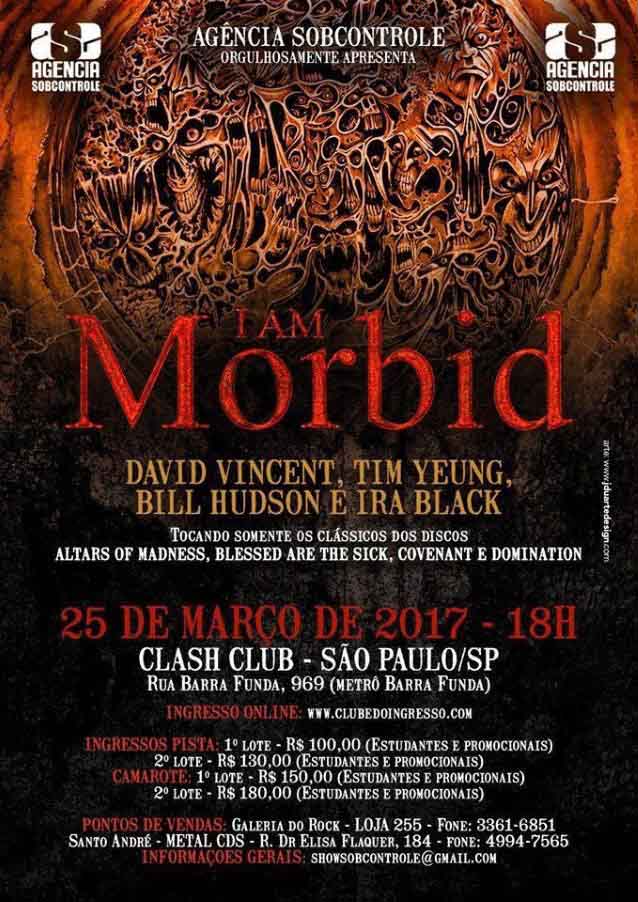 Former Morbid Angel frontman Evil Diamond Dave Vincent formed a Morbid Angel cover band, I Am Morbid, with the last Morbid Angel drummer, Tim Yueng, to tour South America with. Apparently the whole country music, honky tonk bar band schtick hasn't been working out for Evil D. The transition from Necromonicon to NASCAR failed to bring fruit financial rewards.
Morbid Angel guitarist Trey Azagthoth's mother blew up at Dave Vincent on Facebook: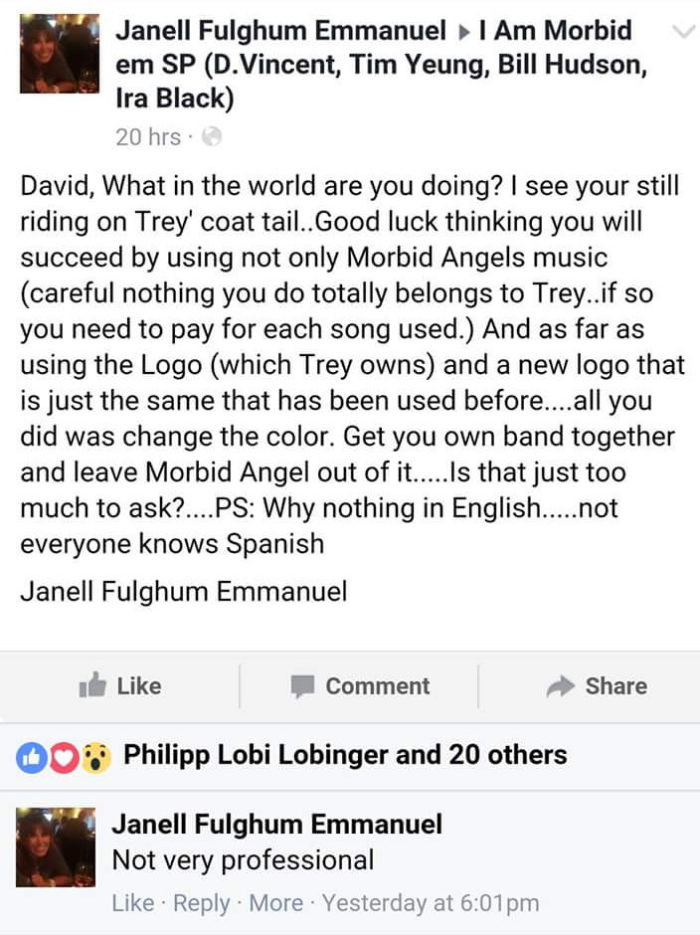 If Trey Azagthoth dies of cancer or a virulent communicable disease like Cuck Schuldiner, will his mother hire a lawyer to sue Digby Pearson at Earache to obtain the rights to Morbid Angel's worthwhile recordings so she can hire people to ruin the sound quality through "remastering" and sell them to Hot Topic posers and hipster music blog readers?
Tags: cash grab, covers, Dave Vincent, david vincent, facebook, i am morbid, internet drama, morbid angel, trey azagthoth, upcoming tours