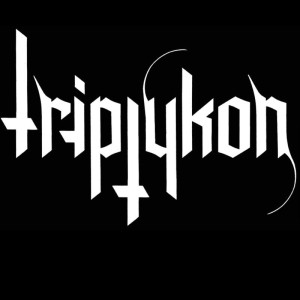 Back in August, we revealed that Triptykon had begun finalizing their second record. We can now report that the band has announced further information concerning the album.
Entitled Melana Chasmata, the second Triptykon opus will be released on April 14th via Prowling Death Records and distributed through Century Media. Song titles and descriptions for Melana Chasmata suggest it to be in a similar vein to the Monotheist/Eparistera Daimones era, with allusions to Crowleyan occultism and personal reflection.
Former Celtic Frost/Hellhammer founder Tom Warrior said of the album:
We have been working on Melana Chasmata for some three years, in various shapes and forms. It's not an easy album by any means, and to me personally it reflects an extremely complex gestation period, musically, spiritually, and, due to certain circumstances in my life, emotionally. At the same time, the album unquestionably reflects the continuity I was longing for so much during Celtic Frost's period of self-destruction and demise. Hearing Triptykon creating such utter darkness again while exploring the potential of these new songs has been incredibly invigorating and inspiring.
Additionally, the band announced initial dates for the album's touring season. The band will once again be participating in the Roadburn Festival, which was host to the event Triptykon curated in 2010, launching their first worldwide tour.
| | | |
| --- | --- | --- |
| | | |
| 2/21/14 | Bergen, Norway | Blastfest 2014 |
| 4/13/14 | Tilburg, Holland | Roadburn Festival 2014 |
| 4/20/14 | Munich, Germany | (Backstage) Dark Easter Metal Meeting 2014 |
Tags: celtic frost, death metal, hellhammer, modern metal, triptykon