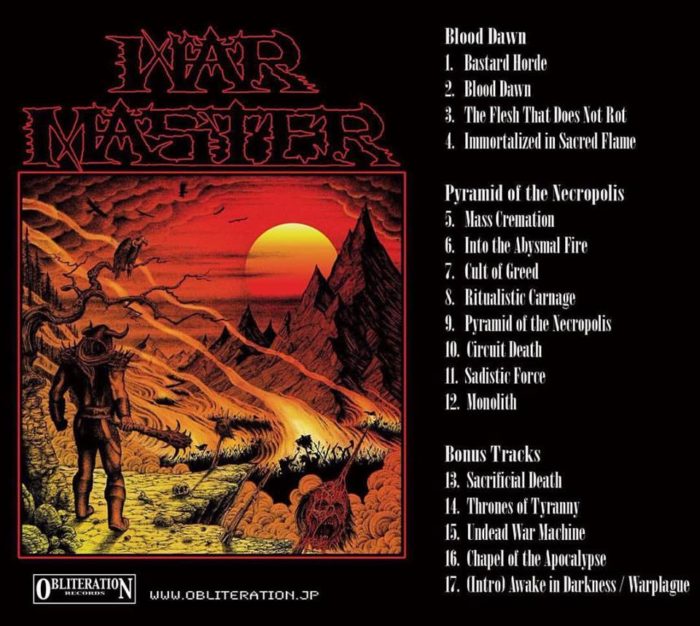 Japanese label Obliteration Records is releasing a War Master anthology CD consisting of both the debut Pyramids of the Necropolis LP and the Blood Dawn EP, along with a slew of bonus tracks from demo tapes and splits. The Houston, Texas throwers of bolts are one of the better modern death metal bands and a perennial on Death Metal Underground's best of lists. This release will be an easy way for Hessians in Asia to obtain the band's material on a physical format.
For all Death heaz in Japan,
Finally, Bolt Death Metal WAR MASTER attack in Japan!
They will change battlefield here and take no prisoners!
Are you ready to die??

Obliteration records proudly release their Blood Dawn EP + 1st album and bonus trax on CD format.
Limited of 500 copies in Asian coutry only.
First sale on their Japan tour in May.

Join us.
May the Metal be with you
Listen to War Master and "Sever the head that does not bang!" on their Bandcamp page.
Tags: anthology, Bolt Thrower, death metal, houston, houston texas, Japan, Obliteration Records, reissue, texas, upcoming release, war master