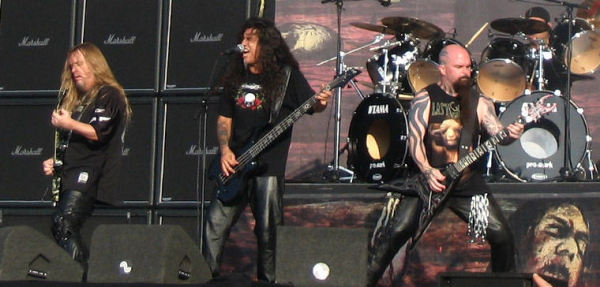 Version 2.0 of The Heavy Metal FAQ exists within grasp of your browser. This update and addition to the sprawling work that first began in the early 1990s when a group of die-hard metal fans began writing to each other on USENET, first published in full form in 1996, now contains information on the metal years after the turbulent 1990s.
Running over 100 pages of print in length, The Heavy Metal FAQ covers the origins, history, philosophy and artistic purpose of heavy metal and its many sub-genres including death metal, black metal, NWOBHM, thrash, grindcore, speed metal and proto-metal. Its new and more detailed chronicle of the rise and proliferation of heavy metal reveals the development of this genre and its many offshoots.
Written by a former death metal radio presenter and editor of this site, the document aims to address the common questions that readers and listeners have about heavy metal, and then to go one layer deeper so they can see the motivation behind these artists and the social and historical significance of heavy metal. Not for the faint of heart, much like metal itself, The Heavy Metal FAQ could be a gateway to a lifelong habit of heavy metal reading.
Tags: Black Metal, brett stevens, death metal, Grindcore, Heavy Metal, NWOBHM, proto-metal, proto-underground, Speed Metal, the heavy metal faq, Thrash