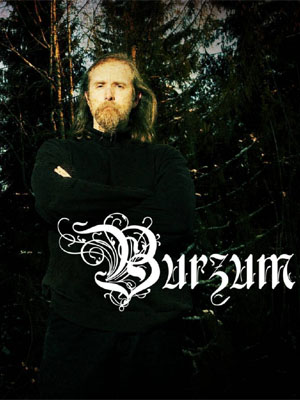 At least one metal musician has learned that if society attacks, you counter-attack. Varg Vikernes of Burzum, who was arrested several weeks ago and charged with inciting racial hatred, is attempting to sue the French government for an arrest that ultimately led to no new charges because of a lack of evidence.
"We want to sue the authorities for arresting us for no good reason whatsoever, doing so in the most brutal way possible and with children present," Vikernes wrote on his blog.
During the early 1990s, Vikernes created a one-man band named Burzum which knocked out a series of innovative, multi-riff songs designed to blur the boundaries between metal and ambient, and "awaken the fantasy of mortals." Some metal historians believe that Burzum's Hvis Lyset Tar Oss effectively ended black metal's development by raising the bar above that which others could follow.
Since that time, Vikernes has spent sixteen years in Norwegian jails, written several books, and continues to both produce music and write political texts. His most recent work, Sôl austan, Mâni vestan, is an ambient work that recalls the power of earlier Burzum.
Tags: Black Metal, burzum