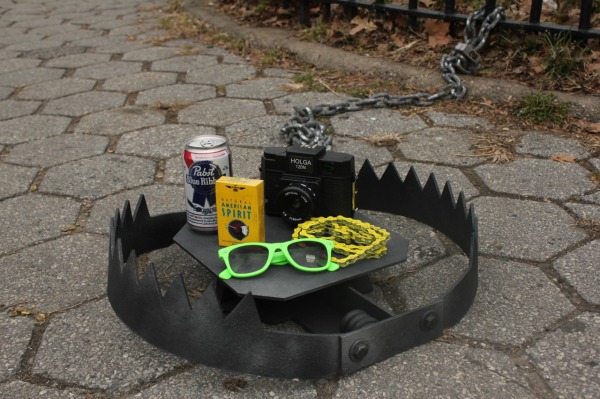 As #metalgate rages on on Twitter, Facebook, YouTube and Tumblr, the people who are trying to force these views on metal are defending themselves by claiming that #metalgate doesn't exist or is insignificant. The truth is that this agenda has been advancing for some time and it has a dirty secret.
The dirty secret of the "SJW" agenda in metal is that it is totally unnecessary. Despite my own sympathies with many of the ideas they hope to achieve, like better treatment of human beings, I suspect most of these people are just poseurs. They are adopting certain viewpoints that they think are necessary to get ahead socially. Nothing makes a person feel more powerful than to be able to call someone else ignorant and selfish, while (in their own minds) looking superior, intelligent and altruistic. Especially if you are coming from behind and feeling ashamed about your family origins or stature in life, it can make you feel like a god to have moral right on your side and to look much more advanced than those around you. This is just another shade of the broken social life in the modern world coming home to visit metal and use metal for its own ends.
But even more, these "helpful" demands from SJWs are totally unnecessary. This is metal, where if you can create the music, you can join in the fun. We have always had something better than feminism with women being present and respected in Nuclear Death, Mythic and Bolt Thrower. People of color have always been here in Thin Lizzy, Suffocation, Blasphemy and Mystifier. Metal bands come from all over the world and from every tribe, culture and religion imaginable. We tend not to mark a little box each time someone who is non-heterosexual, non-white and/or non-male joins our ranks, but they are there and always have been. In metal, there is no need for a crusade for equality because we already have it. Even better, we have done so without turning that into a crusade against those who are heterosexual, white and/or male. We just accept people as they are.
When #metalgate upsets people it is because they do not want to face the conflict between outsiders and metal, as is shown in this article on MetalSucks:
But my ultimate problem with #metalgate is that it's entirely manufactured. No one, or no group, is banding together to try and change metal in any one specific way — the threat is entirely imagined. Certain social values enter the metalsphere simply because those values are spreading throughout society as a whole — this idea that "SJWs" failed with #gamergate so they're now moving on to a different cause is total bologna. They're entirely separate people!
Personally, I enjoy what Vince Neilstein writes but don't read it that often, mainly because I don't visit sites with ironic names that censor out the word "fuck" for reasons unknown. But while I think he's normally on point, here he confuses a few things. First "those values are spreading throughout society as a whole" means society outside of metal is adopting these values, and now wants metal to bow down and conform. He's basically taking a pro-#metalgate point of view there but I'm not sure he intended two. Second, he assumes that the people involved in resisting the SJW incursion are #gamergate people, when actually it's people like myself in metal who are not from either side of the political spectrum. We hate politics in our music, metal has already addressed this issue, and we don't want to follow the herd in whatever flavor-of-the-month the iconoclastic hipsters behind the SJW fad think is important.
Metal has never been about doing what everyone else is doing but it has also never been about being "ironic" and trying to be different so hard that we act randomly. Metal is its own law and has its own culture. From outside of that culture, as Neilstein writes, people are trying to push conformist social values on us. The best "activism" for all of us who love metal is to push back against that dominant paradigm and go our own way instead.
Tags: gamergate, hipsters, metalgate, MetalSucks, sjws, vince neilstein