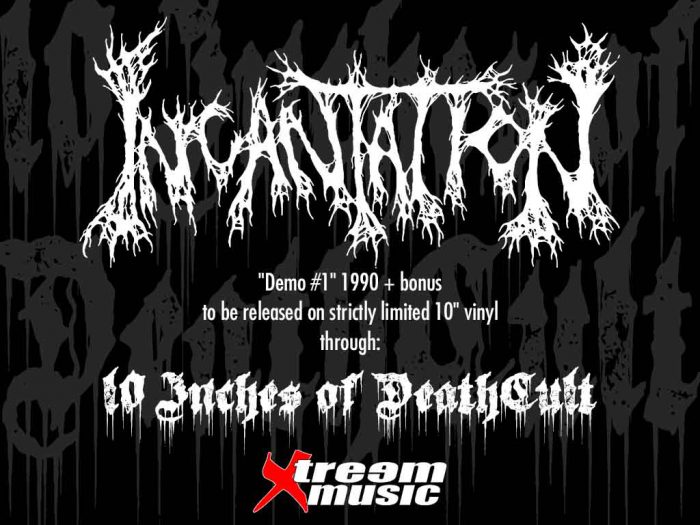 Xtreem Music continues to unearth the past via their 10 Inches of Deathcult Series, and has announced plans to re-release the 1990 demo entitled Demo #1 by longstanding death metal veterans Incantation. Demo #1 features early versions of classic tracks that would eventually find their way onto Onward to Golgotha and features Mortician founder and vocalist Will Rahmer on vocals.
The label has released the following statement:
New Jersey's darkest and heaviest Death Metal legends Incantation need no introduction… and yes, this is another of our upcoming releases on 10 Inches of DeathCult!! This first studio 4-song recording simply entitled "Demo #1″, released in June 1990 and featuring Will Rahmer from Mortician on vocals, marks the beginning for a new sound in death metal with its dark, heavy and brutal style that didn't get the recognition it deserved until during the first years of the new millennium, when thousands of bands decided to imitate them but… INCANTATION there's only one!!

This 10" release will include the original cover art of the demo by Chris Moyen / ThornCross 1990, and also flyers, show posters and photos from that time, as well as live bonus on side-B.
Tags: death metal, incantation