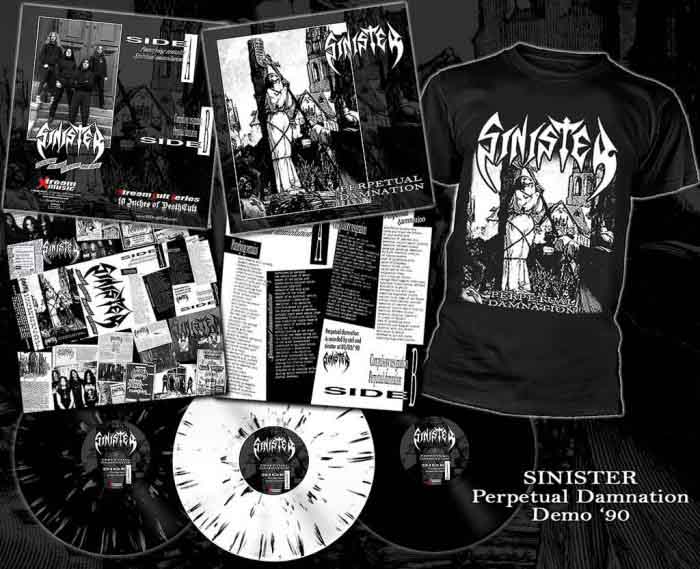 Xtreem Music announced the "10 Inches of Deathcult" series which will provide long time death metal listeners with a chance to obtain rare and long out of print demos from classic 80s and 90s extreme metal acts on ten inch vinyl, with its first release, "Perpetual Damnation" from Dutch death metal legends Sinister.
According to the label:
10 Inches of Deathcult is an exclusive series by Xtreem Music devoted to re-issue a few selected cult death metal demos from 80/90s on ten inch vinyl, strictly limited to 300 copies, and in most cases, with limited shirts (50 pieces). No re-press, no wholesale, no distributors… only available here…

Pre-orders for Sinister's 1990 demo entitled "Perpetual Damnation" are now available here.

Perpetual Damnation will be available in the following ten inch vinyl colors:

Classic black
White with black splatter
Black with white splatter

Each vinyl can also be ordered as a bundle edition featuring a T-Shirt with the original artwork.
Tags: death metal, sinister