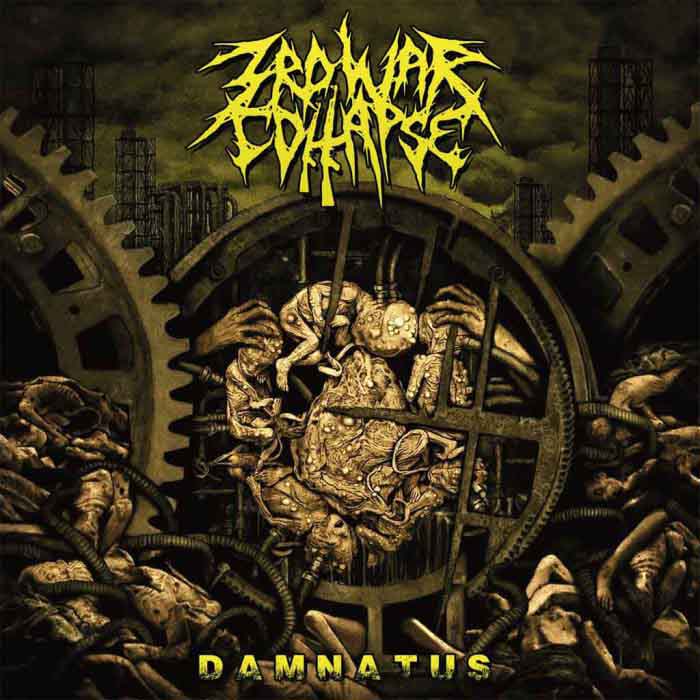 In an age of deathcore, 3rd War Collapse presents us old fashioned deathgrind from the later Suffocation school, charging ahead with high-speed pounding drums and a festival of angular riffs piled on top of each other in a cascade which produces a victorious synthesis of themes.
This then leads the tracks of Damnatus to conclude in a kind of promenade structure where the main theme appears in its final form and develops to a nearly ritual level. True to form of the genre, most riffs are chromatic and charge ahead with only glimpses of melody, backing up the mood.
Aesthetically, the gurgling expectorant vocals and constant high-speed thudding of the drums may present a barrier to many listeners, but behind this the guitars rule this band, inventively reworking related patterns to push them to conflict and through it, transmutation and conclusion.
Tracklist:
01. Eyes of Deception
02. Broken Celibacy
03. Fifth Column
04. Forced to Suffer
05. Pandemic Nescience
06. Third War Collapse
07. Profit from Corruption
08. Headshot
09. Weak Minded Society
10. Mind Your Own Business
11. Stagnation
Tags: 3rd war collapse, death metal, deathgrind