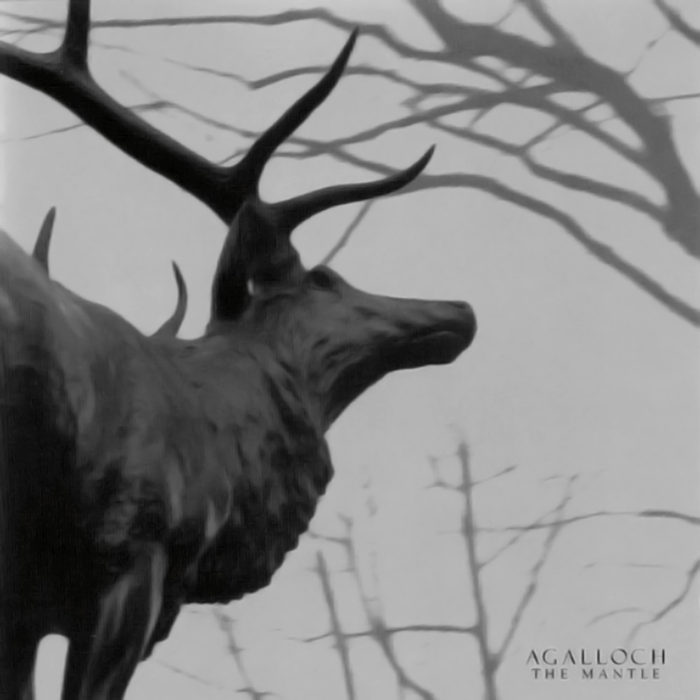 This article was contributed to Death Metal Underground by Ludvig Boysen.
A lot of music claims to be metal without actually being metal these days. This music placed on equal footing with the classic metal masterpieces generates hostile reactions. But what if no one claimed that it was metal? How would we think of the music then? Would it be mislabeled good music or mere crap? That is what I try to find out with this review of The Mantle by Agalloch. I had a neutral and open mind while listening to it, not concerning myself with anything but the music itself.
The Mantle's technical and structural aspects are well developed. Structural depth emerges when multiple simple parts combine. Every individual instrument's role is simple but they complement each other well. The songs aren't bloated either: e.g. there are no pointless parallel octaves just to add more texture. No role is redundant.
The emotions evoked with these technical tools aren't as pleasant. They are mixed to say the least. I am aware that different themes and moods appeal to different people, but as headbangers and Hessians, there are certain things that nigh-universally repel us. Unfortunately, these things exist within The Mantle.
At its best, The Mantle describes a way of life similar to that expressed in some Scandinavian folk music: living a harsh existence in a cold, dark, and desolate place though by different means. Rather than a sole vocative melody with backing instrumentation, The Mantle uses the method of multiple simple-parts together forming a more complex whole. The Mantle also expresses feeling at home in such desolate place, like a man shivering alone in a cabin having stockpiled enough food and firewood to hopefully survive through the winter.
This path takes the listener to The Mantle at its worst. The parts establishing the atmosphere are occasionally good as described earlier but the crescendo to the end of the road, the final purpose, is not good. Given the themes of winter and desolation, you might expect the crescendo to be like invigorating awe in the face of magnificent natural forces that could kill you without any care or thought. However, that is not what is presented to the listener. What actually is reeks of a passive attitude. The attitude of accepting unpleasantness and being complacent, rather than seeing the beauty in said unpleasant things; Seeing the beautiful within the ugly, the good within the evil, appreciating the light and the dark, and thus having a more sophisticated view on reality than simply black and white, good and evil binary views. It is the difference between becoming stronger from one's suffering and simply coming to terms with it.
The Mantle sometimes becomes a bit more upbeat and vibrant. This might seem like a good thing that some fighting spirit or inner fire has been injected into the music. However, it's not that kind of spirit. It's more similar to a guy who's decided that he's had enough of his abusive spouse, and will never talk to her again instead of confronting her. That's the level of conviction, valour, and determination on display by Agalloch here.
The album has some memorable moments and "A Celebration For The Death Of Man" could have been an introduction to a good album had it gone down a different path but the ratio of attractive to repulsive is not high enough for me to in good conscience recommend this music. Appreciating good music takes time. It's a skill that one has to develop or a code that one has to decrypt. The more I decrypt this, the less I like it. Time is better spent listening to better music where your enjoyment of it increases the more you grasp at it. My appreciation of Darkthrone grew the more I came to understand their music. My appreciation of Agalloch fell over and died in the gutter.
Tags: 2002, Agalloch, folk, folk metal, hipster bullshit, neofolk, review, The Mantle