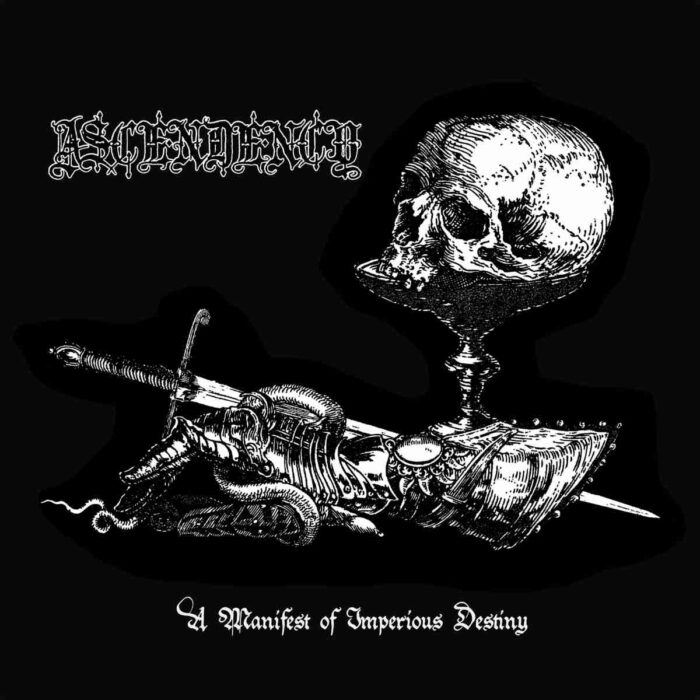 Death metal combined the reductionist musical mechanics of hardcore with the mythological-historical view of epic heavy metal, resulting in a through-composed phrasal narrative which shifted context to reveal new implications of its parts with both grandeur and raging realism.
Ascendency — an equal parts cross between Kjeld, Demigod, Dux, and Desultory — starts with a basis of Scandinavian melodic death metal, then melds in the esoteric constructions of Finnish death metal, and works in the melodies of the new school of bands who invert the bittersweet melodies of contemporary music.
The constructions used on this release start in diminished melodies and expand them until they have melodic and whole tone implications that show us the order rising out of chaos against the fearbound human tendency toward oversimplification.
Expect running melodic riffs that seem to go sour, then battle it out with tripartite internal themes before expanding to a position of clarity where the inverted has become clarified again and life is like it is in the natural world, both brutal and beautiful, arising anew from its constant conflict.
Tags: ascendency, death metal