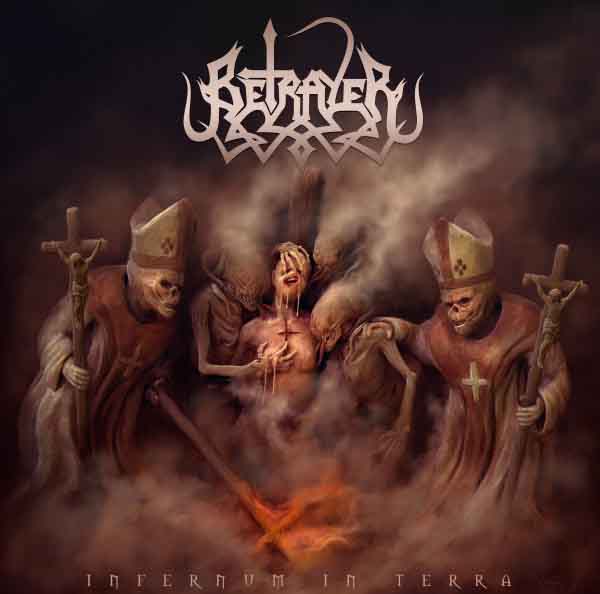 Style gives voice to content, which means that the wrong style can distort content and present it incoherently, which is a problem since disorganization creates all the bad music in the world. Metalheads also suffer from popularity, since we do not understand it, so when one type of metal style becomes popular, the tendency is to incorporate it even if it does not fit.
Betrayer, following up on the amazing Calamity, venture into that hazy period around Covenant-era Morbid Angel when the band attempted to integrate both progressive influences and the bouncy styles of both Pantera and Suffocation. Naturally this places its columnar tremolo architectures at odds with a rhythm and not structure-driven sound.
The result consists of solidly excellent riffs and elements which do not speak to one another because they come from two different roots, death metal and speed metal, which creates songs which self-disorganize despite having quality parts and thoughtful song development. Add to that lots of bluesy leads, and you have a good but confused album, the latter affecting its repeat-listenability.
Tags: betrayer, death metal, poland