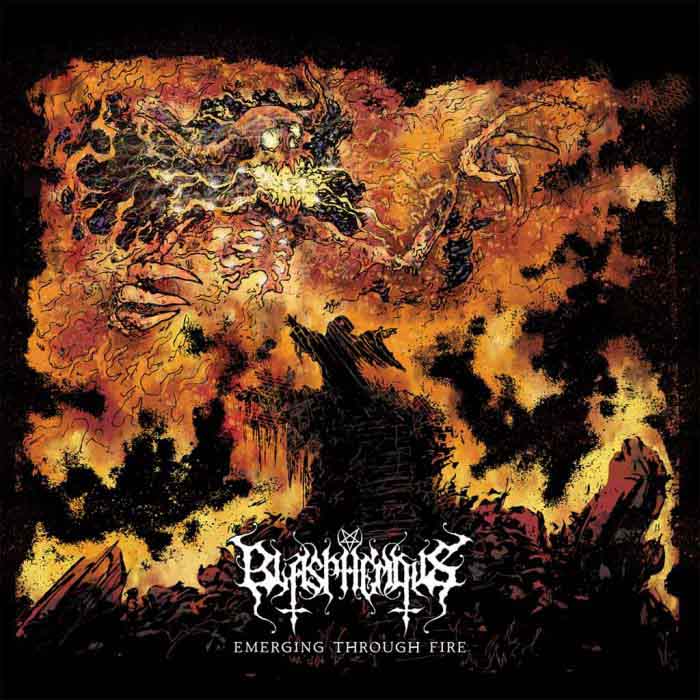 As metal tries to reorganize itself, bands recombine previous styles, trying to find the right formula from which a next generation could be birthed. Such is the case with Blasphemous, which combines late-model slam-style death metal with power metal to make a listenable but ultimately rather simplified form of extreme metal.
Although it sounds schizophrenic, Blasphemous adopt the metalcore style of having vocals lead the guitars and mix into it slam riffs and the rich heritage of power metal, including 1970s classic metal style melodic riffing and galloping speed metal riffs. Over this rants a death metal vocal done in the NYHC hardcore style of emphatic vocals instead of flowing monotone which accents part of each phrase instead of each accented syllable to fit the meter.
Where this provides room for death metal can be found in the replacement of breakdowns with a shift to slower riffs in which melodic patterns emerge, and this provides the real strength of this album: ranting choruses and driving verses give way to esplanades like broad landings between flights of stairs, allowing the songs to breathe.
Ultimately, for death metal fans, the vocal-led Pantera-style chanting approach delivers something other than the increasing momentum and deepening textural contrast that we like, but Emerging Through Fire opens more doors than it closes, and contains some fine enhancements and elaborations on classic heavy metal patterns.
Tags: blasphemous, death metal, metalcore, power metal, Speed Metal