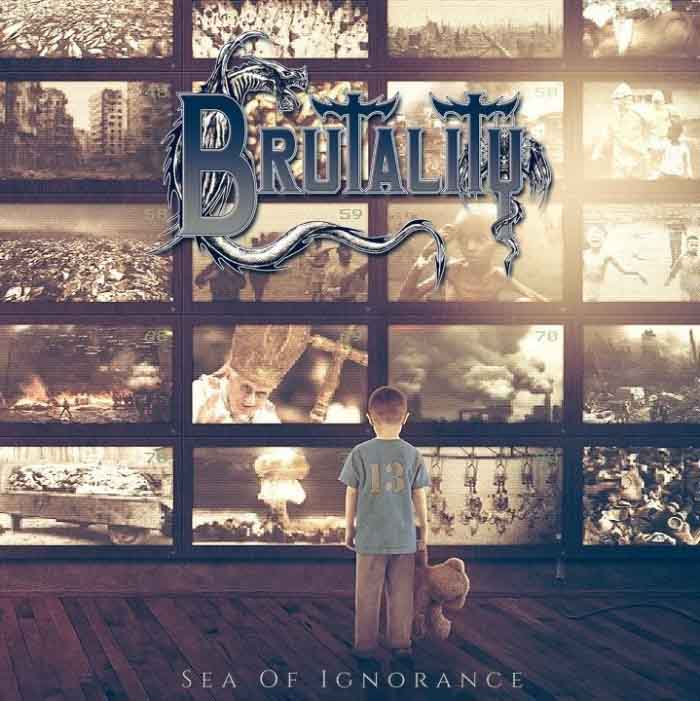 My experiences with Brutality prior to Sea of Ignorance's release lead me to believe that all of their works take a disproportionate acclimatization in order to properly comprehend, only surpassed in my experience by the wall of voodoo that is Incantation's debut. This album has little to do with Incantation's style, like most of their others, but it has only reinforced my hypothesis. Brutality's take on "melodic" death metal consistently contains enough harmonic hooks in the riffs to draw a listener in, but odds are you'll only find their music truly rewarding if you give it some time to sink in. That's not exactly suited to the fast paced world of online music criticism (advertising thinly veiled as criticism), but odds are you'll get more out of Brutality's latest than your average death metal album even if you don't give it a proper chance.
In general, Sea of Ignorance varies only subtly from its predecessors, and most of these changes play out on the surface. Brutality settled on their current approach early in their career, occupying the liminal space between their often sparser Florida contemporaries and the emphasis on structural and harmonic complexity of a band like At the Gates. The comparison to the latter has come up on occasion when DMU covers this band's exploits, but Brutality synthesizes enough disparate influences that pulling any one out is difficult, although in my more comparative moments I might bring up Autopsy, since the band plays around with speed and atmosphere enough to significant enhance their formula. Sea of Ignorance follows from previous works in a fairly predictable way – more emphasis upon melody and simpler, more streamlined song structures than the past, but when they aren't flat out covering Bathory ("Shores in Flames"), the lineage is obvious.
My opinion on this album is ultimately very similar to how I felt about Skull Grinder, although like most of the comparisons I've made in this review it's a comparison of convenience as opposed to significant musical similarity. Sea of Ignorance is a stylistically appropriate if not particularly ambitious continuation of Brutality's previous work; while it's not particularly essential if you own any of those albums, it's still a valuable purchase for those who want to study the strong points of this sort of death metal, and a good enough release to be worth financially supporting.
Tags: 2016, brutality, death metal, Florida Death Metal, Melodic Death Metal, sea of ignorance