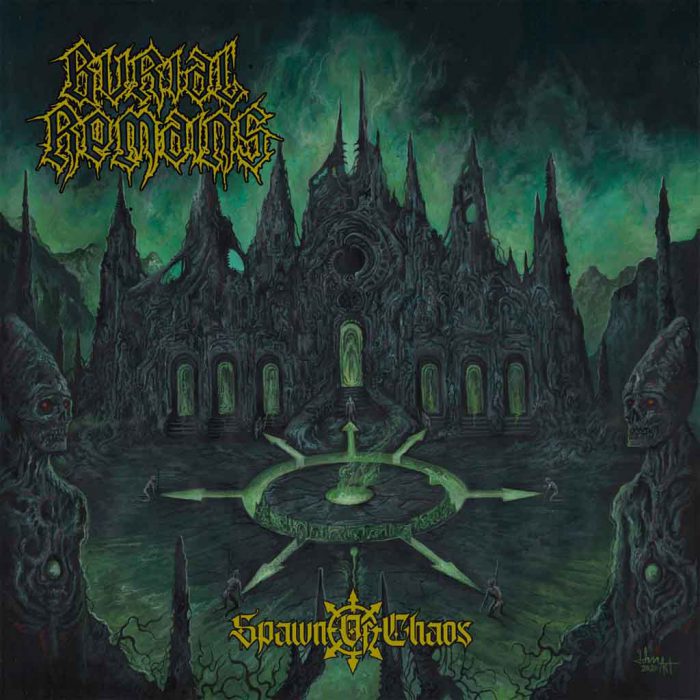 Clearly enjoying both classic Swedish death metal and the music of Bolt Thrower, whom it covers with "Spear of Destiny," Burial Remains seeks to make a simplified and melodic but omnivorous atmosphere out of basic verse chorus songs with a few interludes to develop mood and theme, but otherwise a high-speed, rigid attack.
In fact, its weak point appears to be the precise and exacting instrumentalism which makes these songs seem more spacious and disconnected than they are, since the speed of chord changes resembles that of a mid-paced death metal band but the furious tremolo renders a higher internal rhythm, spacing out the riffs.
While riff patterns will be familiar to those who enjoy Dismember and Bolt Thrower, these songs stand on their own and despite an enduring simplicity, manage enough melodic hook and structural development to keep the interest of an old school death metal fan.
Tags: burial remains, death metal