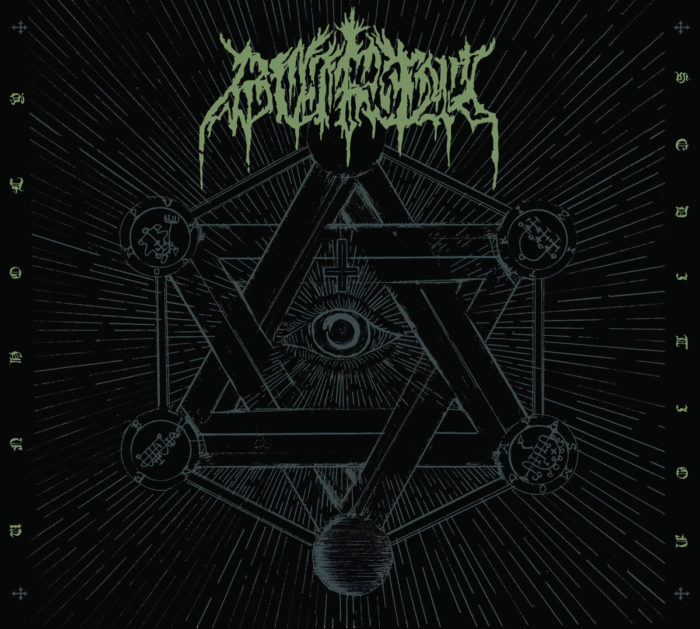 Review contributed to Death Metal Underground by Rainer Weikusat.
Burial is a hipster/ bald beardo band from Manchester, England who claim to play black metal. Unholy Sedition's tracks are all pretty short, staying within the radio rock "about 3 minutes" window. Thus all of the songs are arranged like radio rock songs rather than in death metal riff mazes or black metal melodic narratives. Burial do not even try to actually play those genres of music; only to imitate the aesthetics of prior imitations in a poorly done Khyber Pass Copy constructed in a cargo-cult fashion by primitive tribesmen in a pathetic attempt at idolization.
With the exception of a few power chord passages, the riffing is Immolation and Immortal "inspired" tremolo picking. Inserted are occasional speed metal breakdowns reminiscent of Metallica and Bathory. Whoever wrote Unholy Sedition had a few good ideas of what to steal to appeal to a mainstream metal audience for a first listen, however it quickly becomes tiring "Lucky Charms" metal rehashing better bands into radio rock. The vocals stray between a black metal "rasp" so poor it sounds like screamo valls in a vice wailing and wimpy death metal growls that sound like Cookie Monster giggling without ever conveying any sense of aggression or urgency. The drummer at least stays the background in a strictly supporting role as is proper.
All of Burial's tracks on Unholy Sedition follow a rock song format of verse with accompanying music and bridges between them, usually employing fairly simple 3 – 4 chord riffs. The different passages seem to be stitched together without rhyme or reason beyond "being atmospheric". I suffered through this for three days before this became so annoying that I affectionately binned the CD.
Tags: 2016, black 'n roll, burial, review, united kingdom