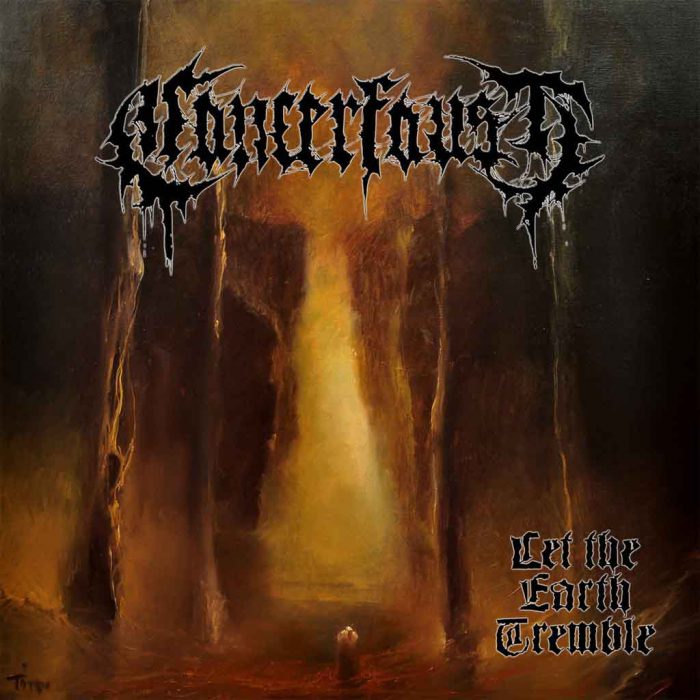 At its core, this release has good bones, but its rhythmic approach emphasizes the time of incessant speed of bands like Damnation or later Vader and the focus on repeated trudging vocal emphasis like Hate Eternal or Six Feet Under, which mars what would otherwise be a top-notch release.
DMU tends to separate out the releases which have two traits, namely being distinctive and holding together as compositions, a move which eliminates all but under a percentage point of submissions. The unique and evocative riff-writing, use of harmony to produce unique themes from riffs, and semi-cyclic but logical song development make Cancerfaust a winner despite the name.
These riffs present the speed thrills which made old school tremolo bands from Slayer through Morbid Angel so exciting, with some of the utterly reductive riffing of Incantation, and Vader-style chaos solos, to tie it together. There is a lot to like here despite the overly busy presentation.
Tags: cancerfaust, death metal